Just Go One Telephone Pole at a Time
By Ed Griffin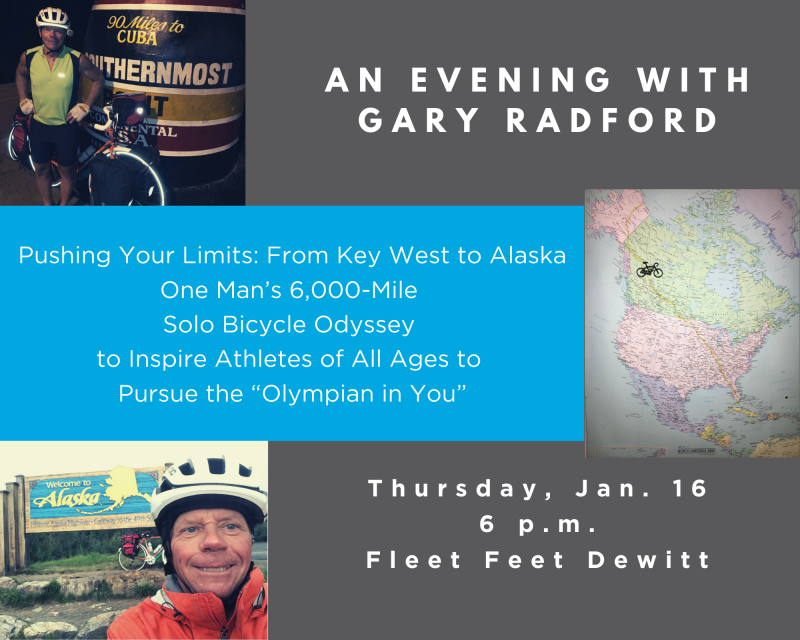 Put Thursday Night at 6PM on your calendar and be at Fleet Feet Syracuse, ready to be inspired for your year in fitness.
Gary Radford will be speaking about setting your goals, taking small steps and doing things one hour and one day at a time.
It was this strategy that allowed Gary to not be intimidated by the map on his kitchen wall in Cicero, NY. The map highlighted his 6,000 mile bike route from Mile 0 in Key West, FL to Prudhoe Bay, Alaska. Nearly 500 miles north of Fairbanks, Alaska and right on the Arctic Ocean. 
The images are stunning, the stories are amazing and the people Gary met are incredible. 
And then there are the two bikes he used, one for the paved roads and one for the dirt roads, both weighing in at 110 pounds. Gary hauled food, tents, bear repellent, a solar panel, GPS tracker, phone, clothes and a toilet brush across 6,000 miles in roughly 60 days. You have to come listen to Gary to find out what the toilet brush was for!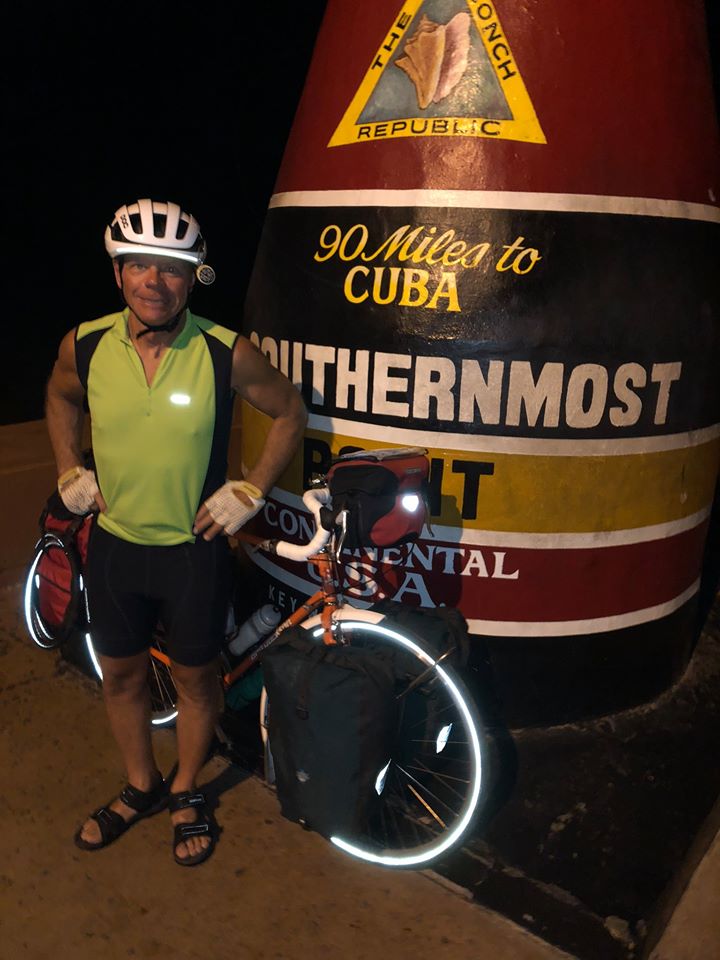 Gary became the first person ever documented to cycle from Key West to the Arctic Ocean in Northern Alaska, solo and unsupported. 
We will also have a charity raffle to win Fleet Feet Prizes to benefit Francis House.
Space is limited and we encourage you to register now!
---
Ed Griffin and his wife Ellen own Fleet Feet Syracuse, which they founded in May of 2000. Fleet Feet Syracuse has received National Recognition as a Top 50 Running Store in America 12 years in a row and was named Best Running Store in America in 2012. Ed enjoys helping the team at Fleet Feet and our customers achieve their fitness and professional goals. In his spare time, Ed speaks to companies and organizations on a variety of topics, walks his dogs, enjoys good music and is the family chef. He can be reached at ed@fleetfeetsyracuse.com.