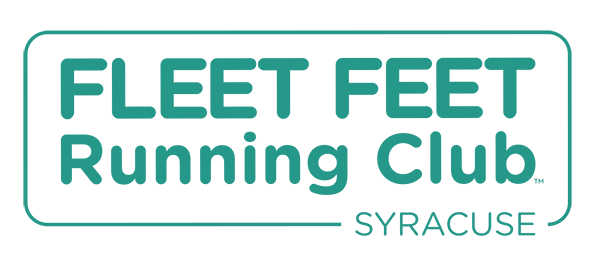 By Coach Michele Maciejewski
"You have to wonder at times what you're doing out there. Over the years, I've given myself a thousand reasons to keep running, but it always comes back to where it started. It comes down to self-satisfaction and a sense of achievement." -Steve Prefontaine
The quote comes from a legend in running. He ran for the love of it and raced like no one else. And that's what Fleet Feet Running Club (FFRC) is all about.
Forty-two years ago, two women named Elizabeth Jansen and Sally Edwards co-founded FFRC and made it about the spirit of running. And now we all get to be part of the club.
Fleet Feet Syracuse's training programs, fun runs and series are now all part of Fleet Feet Running Club.
What's the criteria to join, you ask? You run, you walk, you move. Be it slow (or fast), long (or short), on roads (or trail), in the form of a triathlon (or cross-training), for fun (or for PRs). The club is wholly about bringing people together who love the sport in any form and want to share that with others.
Every Sunday we get together with members who like to run long at Hot Feet. In the fall the club will meet Thursdays for our Trail Series, exploring new paths in local parks. Later on, FFRC will meet Tuesdays for Dusk Runs, so everyone can practice safe running in the dark hours of a Northeast fall & winter.
And as always, FFRC's Training Programs are churning out the necessary workouts, recovery exercises, and training tips to help hundreds of fellow runners complete their first or fastest 5k, 13.1, 26.2 or triathlon of any distance.
Sound like your kind of club? We've got a place for you. Stop by the store to pick up for official club gear and check out fleetfeetsyracuse.com for more details.
"Alone we can do so little, together we can do so much." -Helen Keller
Let's go.