How to Eat Good Carbs in 2020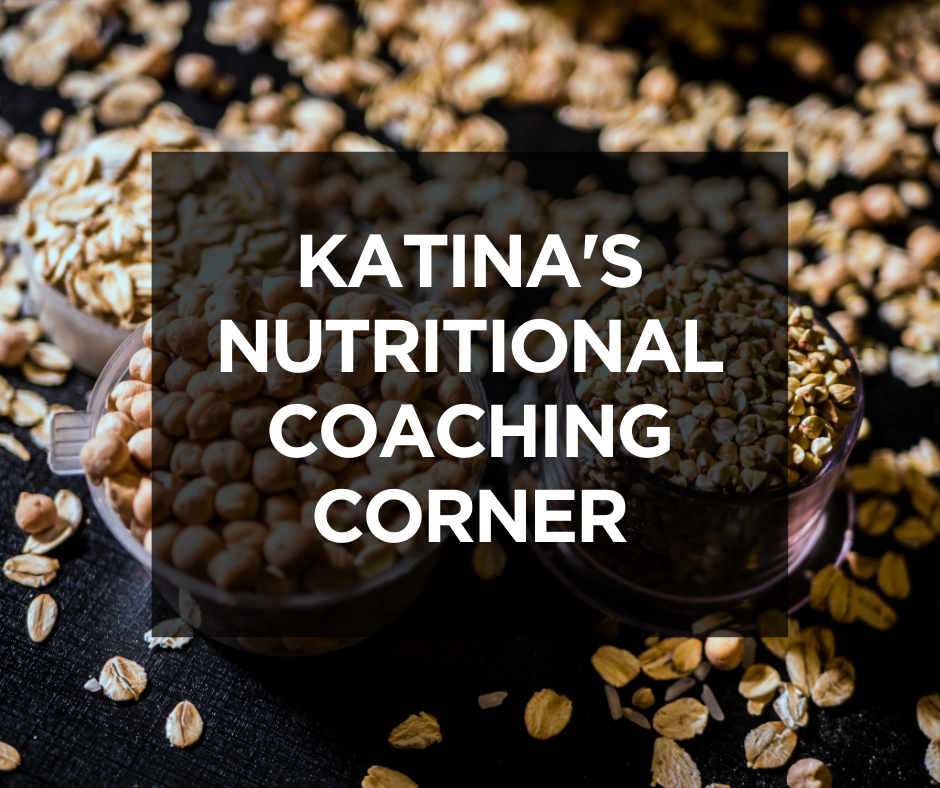 Eating on the Run: Eat Good Carbs in 2020
Carbohydrates, often referred to "carbs," are getting a bad rap because too often people associate carbs with weight gain. The most popular diets on the market right now – Keto, Paleo, and Atkins – all call for low-carbohydrate consumption. Some of the bad rap comes from strong marketing campaigns and anecdotal stories of rapid weight loss as opposed to research where participants have been studied over a period of time. However, carbs are a necessary part of any balanced diet.
When we look further into the complex nature of cell chemistry and cellular functions, we come to understand that carbs are necessary for energy production, but when over-consumed, can contribute to weight gain.
The message gets even more confusing when carbs are labeled as "bad" when in reality, we need to avoid these kinds of labels. No food is completely "good" or "bad." All these labels do is make us feel "good" or "bad" which may set us up for disordered eating habits. In practice, we should include unprocessed carbs in our diets that are also high in fiber (a.k.a., complex carbs). These kinds of carbs would be considered, "good carbs." Athletes should not skimp on carbs, nor should they over-load on carbs. I've seen both extremes in my work with clients. Athletes should eat the kind of carbs that are calorie-dense and minimize simple refined sugars (a.k.a., simple carbs). Carbs that are calorie dense provide solid energy for workouts whereas carbs that are from simple refined sugars are merely empty calories that in the end cause a rapid spike in blood sugar. All carbs increase blood sugar so make the choice that gives you the slow, steady burn throughout the day. 
No need to forsake carbs to hit your nutrition or weight loss goals. Check out this chart from Healthline Media to make the right choice and eat with purpose to support your training.
Complex Carbs Vs. 
Simple Carbs
Complex: Vegetables, Whole fruits, Legumes, Nuts, Seeds, Whole grains, Tubers.
Simple: Sugary drinks,  Fruit juices, White bread, Cakes and cookies, Ice cream, Candies, Milk chocolates, French fries, Potato chips.
Bottom line: not all carbs are created equal so choose wisely and eat in moderation. 
---
Katina Sayers is the owner/operator of Katina's Nutritional Coaching Corner. She has an extensive background in health and education that began with degrees in exercise physiology, health and physical education, community health, and culminating with a doctoral degree in curriculum and instruction. She completed an advanced certificate of study in Integrative Nutrition and Health Coaching from the renowned Institute for Integrative Nutrition (IIN) in New York City. For the last four years, she has worked one-on-one with clients, presented a multitude of nutrition topics for large and small audiences, contracted with businesses to implement worksite wellness initiatives, and currently manages day-to-day food service operations at a local non-profit agency, as well as directs activities related to nutrition and health. Katina can be reached at ksayerswalker@gmail.com.