Crush Your 2020 Running with SMART Goals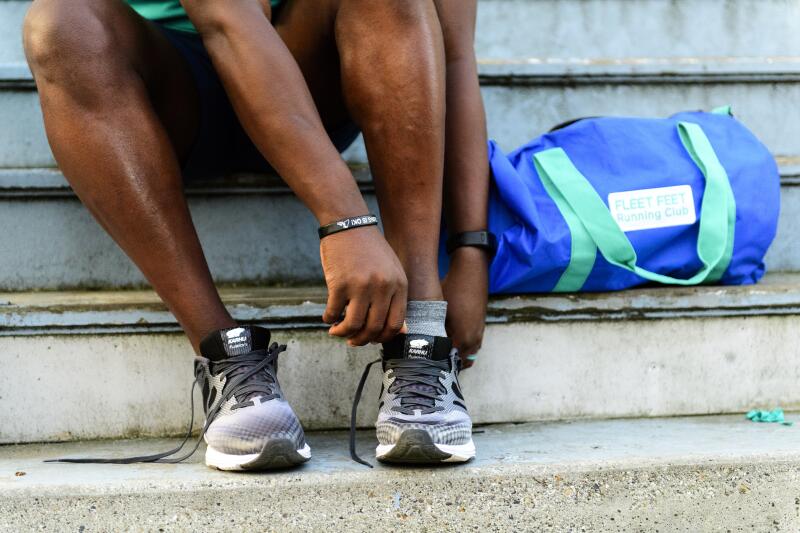 It's been reported that around 80-90% of people will fail at their New Year's resolutions. While it's easy to put too much pressure on yourself early on and bail on your dreams of a new YOU in 2020, setting SMART goals can help keep you focused on what you are trying to achieve when your motivation fades in a few months.
What are SMART Goals?
The term SMART is used as an acronym to describe the factors you should focus on when setting a goal. This can be applied to anything from personal goals to workplace organization.
"SMART" stands for:
Specific 
Measurable
Achievable
Relevant
Time bound
So lets briefly take a look at how each of these can help you set your sights on what you are looking to work towards in 2020.
Specific
Do you want to join a running club and run your first 5K this year or perhaps beat your personal best at this year's Mountain Goat race? The more specific the better. 
Measurable
Being able to measure your progress is huge towards maintaining your motivation and momentum. What needs to happen between now and the finish line? Choosing specific and measurable goals like run 3X per week or increase your running mileage by 5% each week will help you keep your eye on the prize and track whether or not you are moving closer or further from your dream. It also helps keep things binary. You either ran this week or you didn't.
Achievable
Be realistic. While we all wish we could run like Eliud Kipchoge and finish a marathon in under 2 hours, there are some goals we CAN reach this year, and some we CAN'T. Don't be afraid to set a high bar, but also be honest with yourself and remember that change doesn't happen overnight.
Relevant
There can be a lot of outside pressure from friends, family, and social media to change everything about your life each year. Resolutions are meant to help you remember that we are all an endless work in progress. What may be important to friends, family, and popular culture may have no relevance to where you are in your journey. Determine what matters to you and make goals that work towards that evolution.
Time Bound
Nothing beats a deadline to light a fire under even the worst procrastinators. Set a timeline and multiple check-ins throughout the year to make sure you are staying on track to meet your goal. 
Where do you start?
Do you have a pen and paper? Start there. Write down what matters to you and where you would like to improve this year. What did you do well in 2019 (don't overlook this) and how can you do better in 2020? Then write down your resolution and put it through the SMART goal test.
Lastly, remember that mood follows action and you are working on change that will last years, not months. 
---