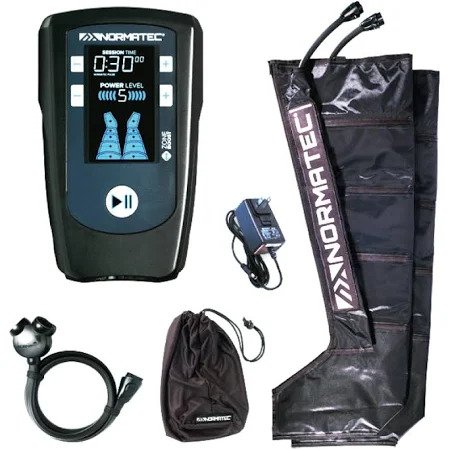 By Ed Griffin
At Fleet Feet, we constantly seek new products that will help you recover from workouts, injury or just life. One thing we have learned is that massage may be one of the best ways to keep you feeling great.
Massage therapy helps improve the effectiveness of the body's circulatory system by aiding in the following: elongating muscles, relieving muscle tightness, improving blood circulation and restoring joint range of motion. Plain and simple, massage can help you avoid injury and improve performance. 
The new Addaday Massage Torch is a new massage tool, you need to check out.  It is a powered tool that sends electronic pulses and vibrations to help relieve muscle tightness, improve blood flow and help your muscle recovery. The Torch can be used for your neck, back, arms, legs and feet. It is a game changer, in stock and at just $79 won't break the bank. Come demo the unit out at Fleet Feet.
In the next two weeks, Fleet Feet will be bringing in the latest recovery products that combine massage and compression. NomaTec has been in the compression recovery business for some time and our own Triathlon Coach, Laura Henry has been using the product with great success. She is not alone; many great athletes and many NFL and NBA Teams are using their technology. Honestly, you have to have a good understanding of the human body to understand how NomaTec works, as it uses Peristaltic Pulse Compression. All I know is that a simple 20 minute session with NormaTec can dramatically speed up muscle recovery and make your legs feel great.
You can try and purchase the Addaday Torch at both of our Syracuse locations now and in the next few weeks, we will let you know how you can use the NormaTec recovery system right at our DeWitt location.