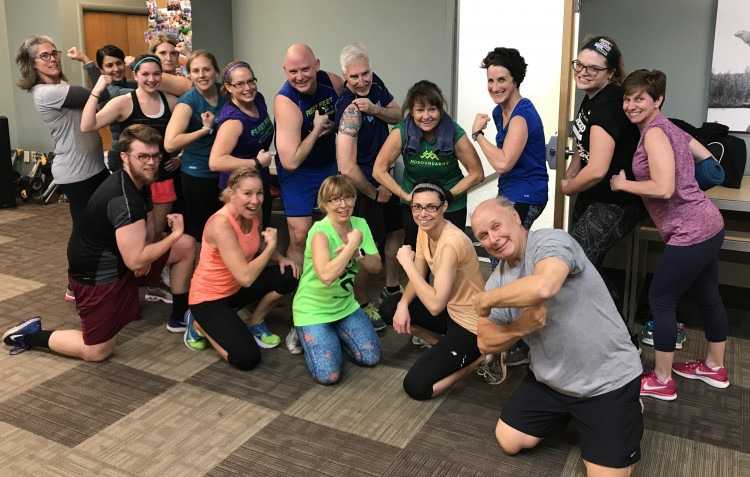 By Coach Laura Henry
Is strength training a mystery code that you just can't seem to crack? Do you want to make gains in your running, cycling, or endurance life without having to add in tons of cardio volume? Then Fleet Feet Cross Training (FFXT) might be the answer you've been looking for!
FFXT is a group strength training class that is geared towards runners and triathletes, though ANY level of athlete is welcome to participate as each workout can be scaled to the athletes current fitness level. The class incorporates movements and exercises that help athletes be able to run, bike, or swim their best. I love to focus on exercises that help athletes recruit the proper muscles so that they can move through their worlds with STRENGTH.
Many of the exercises in the class are body weight-based so they can easily be replicated at home, though we do use some tools in class to add in some fun and mix it up! One of my favorite things about this class is how much fun the athletes have even when they're challenging themselves.
Our Summer Session will be starting soon - on Monday, June 4 - and will run for 10 weeks. Classes will include both indoor and outdoor elements to take advantage of this (brief) CNY summer that we get!
Learn more and sign up: http://www.fleetfeetsyracuse.com/training/running-plus-programs-2/ffxt