Nutrition in the News: Exercise-Based Food Labels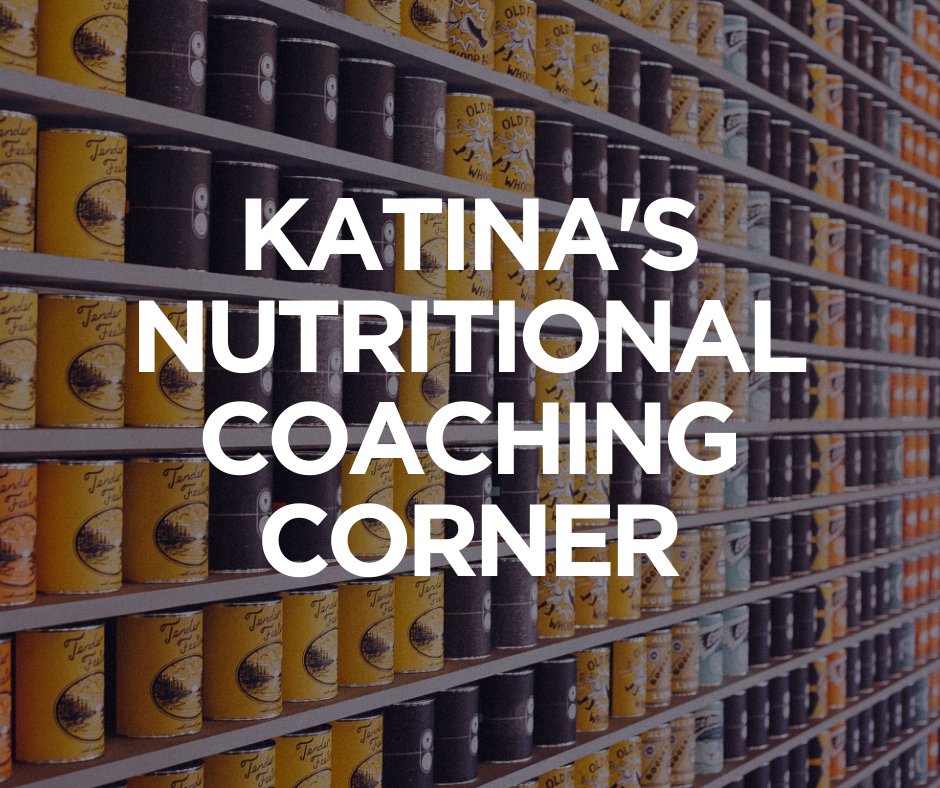 Food labels are standard on any item that is boxed or bagged in the U.S. They are a good source of information that include calories, macronutrients, vitamins and minerals information, along with a list of ingredients. Consumers should always read over food labels before they purchase to make sure that the item aligns to their daily caloric and energy demands.
But, what if food labels also included physical activity calorie expenditure (PACE), in other words, the kind and amount of physical activity that would be needed to burn off the calories?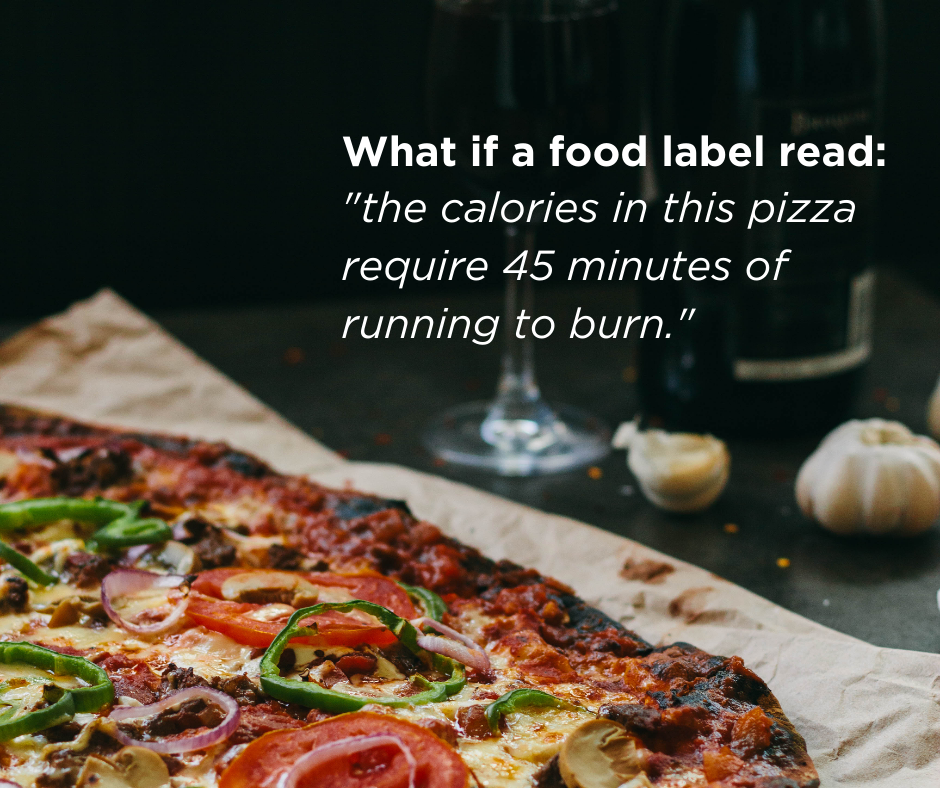 For instance, the label might read, "the calories in this pizza require 45 minutes of running to burn." Would it affect consumer purchasing habits and lead to better eating habits? A team of researchers out of the United Kingdom did just that by comparing the purchasing habits, selection, and eating habits of individuals who use PACE food labels vs. standard food labels over a 5-year period.
The Results
The researchers determined that when consumers were provided with PACE information on food labels, people ate about 200 less calories per day and gained a greater awareness of energy costs associated with food.
Even though this practice has not made its way to the U.S., consumers need to do better at understanding calorie costs. In the work I do with clients, we often talk about, "what is considered a low, average, and high amount of calories?"
These questions can help us understand that snacks should be low in calories, such as 100-200 calories or full meals are usually over 400 calories. So, when you pick up a Builder Bar that is close to 400 calories, then this is closer to a meal as opposed to a snack. In comparison, a Picky Bar that is around 200 calories which makes it an ideal snack for pre- or post-workout, but not enough for a meal. Some food for thought, folks!
Source:
Amanda J Daley, Eleanor McGee, Sue Bayliss, April Coombe, Helen M Parretti. Effects of physical activity calorie equivalent food labelling to reduce food selection and consumption: systematic review and meta-analysis of randomised controlled studies. Journal of Epidemiology and Community Health, 2019; jech-2019-213216 DOI: 10.1136/jech-2019-213216
---
Katina Sayers is the owner/operator of Katina's Nutritional Coaching Corner. She has an extensive background in health and education that began with degrees in exercise physiology, health and physical education, community health, and culminating with a doctoral degree in curriculum and instruction.  She completed an advanced certificate of study in Integrative Nutrition and Health Coaching from the renowned Institute for Integrative Nutrition (IIN) in New York City. For the last four years, she has worked one-on-one with clients, presented a multitude of nutrition topics for large and small audiences, contracted with businesses to implement worksite wellness initiatives, and currently manages day-to-day food service operations at a local non-profit agency, as well as directs activities related to nutrition and health. Katina can be reached at ksayerswalker@gmail.com.
---