By Ed Griffin 
Bill Gates said, "The advance of technology is based on making it fit in so you don't really even notice it, so it is a part of everyday life".
So it is with running; technology is helping us learn more about the human body, training, recovery, materials used in running products and more. As the last week or so before Christmas is upon us, let's take a look at a few examples.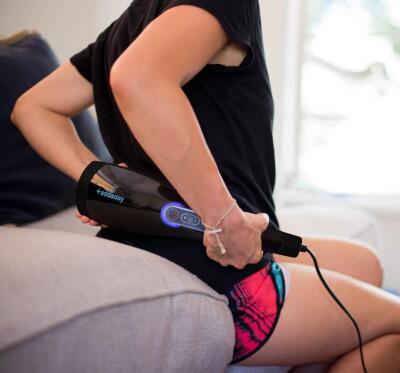 The Addaday Torch is an amazing power message tool which uses percussion technology to help you feel great.  What is percussion technology? The simple answer is most power massage tools use vibration, which usually is only felt at the surface of the skin. Percussion technology uses a tapping cadence, which allows deep muscle and tissue massage, enhancing the recovery and reducing pain. The Torch can be used for an assortment of body areas or injuries. The neck, back, calf, foot and arm can all benefit from the torch as well as iliotibial and plantar fascia issues.
You have likely heard about the NormaTec Recovery System, which is often called "a personal on-call massage therapist". The NormaTec PULSE Recovery Systems are dynamic compression devices, which use compressed air to massage your legs, mobilize fluid, and speed recovery.  Each recovery session will begin by compressing your feet, ankles, calf, lower quad and upper quad. Similar to the kneading and stroking done during a massage, each segment will first compress in a pulsing manner, and then release. This will repeat for each segment as the compression pattern works its way up your leg. One 25-minute session can speed up your muscle recovery by 18-24 hours, which will not only make you feel great, but will allow for better performance in upcoming workouts.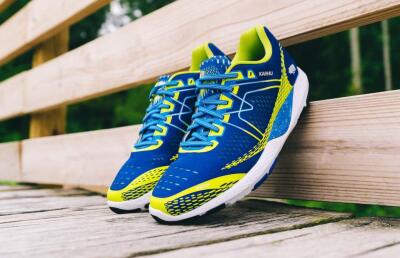 The Karhu Ikoni is the first running shoe designed by your feet.  Over 100,000 scans from the Fleet Feet proprietary fit ID 3D Scanning system were used to design the Ikoni. Soft, supple, cushioned and a smooth heel to toe transition make the Ikoni one of the fastest growing running shoe models at Fleet Feet.
Here are the details about these great pieces of running technology:
The Addaday Torch is $79 and in stock at both Syracuse Fleet Feet locations
The Normatec Recovery System is sold in 25-minute sessions at Fleet feet in DeWitt. You can buy individual sessions for $20, a five-session pack for $100 and a 10-session pack for $180. Book an appointment online that fits your schedule.   
The Karhu Ikoni is in stock at both Fleet Feet Syracuse locations for $130.