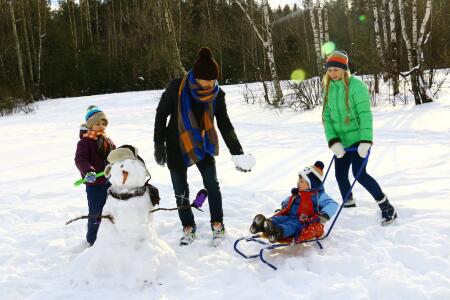 By Ed Griffin
The most wonderful time of the year all too often feels like the busiest time of the year. Shopping, traveling, cooking, wrapping, parties, work functions and the list goes on and on.
Because we know you are busy, your friends here at Fleet Feet Syracuse offer you just one suggestion to help make your holidays better.
Are you ready…..? Here it is:
Start a new holiday exercise tradition with your family, friends or neighbors.
It can be as simple as a nice easy run or walk through the neighborhood to look at Christmas lights. Or, a trip to Clinton Square for some ice skating. How about a touch football game or tug of war in the back yard or outdoor yoga? Anything that gets you together with friends, family or neighbors increases the fun factor and getting some fresh air will wake you up and relieve a little of the stress of the holidays.
We wish you a safe, relaxing holiday with people you care about and also thank you for the support of our locally owned family business. Your support helps our families in more ways than you know.
Happy Holidays!