Some Serious Deep Muscle Massage for Recovery
By Ed Griffin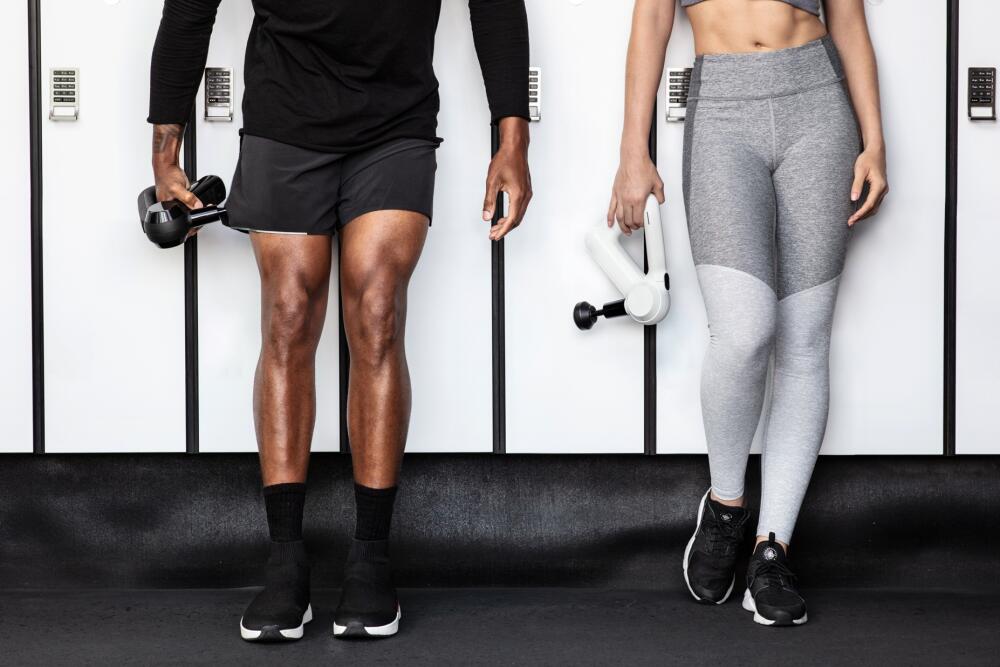 My brother is a pretty serious Triathlete. I can't keep track of how many Ironman and Half Ironman Triathlons he has completed. Upon returning from each Ironman, I would ask my brother what the latest and greatest thing athletes were excited about at the expo. Last year, my brother raved about a deep massage product called Theragun. I saw it in action at the New York City Marathon Expo as well as runners lined up to try the product.
At Fleet Feet we are committed to finding products that will not only help athletes but will also help people who experience muscle soreness due to work, injury or like me, age. In reviewing Theragun, we found it checked all of the boxes and could help a lot of people. 
Here are the tech specifics you need to know:
The Theragun uses repetitive strokes into muscles 16 mm deep, 40 times a second - 60% deeper than vibration massagers - to stimulate circulation, generate heat, and release your deepest tension. It can be used for warm up to activity, for recovery after activity and to treat general muscle soreness. You can use it on any muscle group and it only takes 30 seconds on each area you want to work on.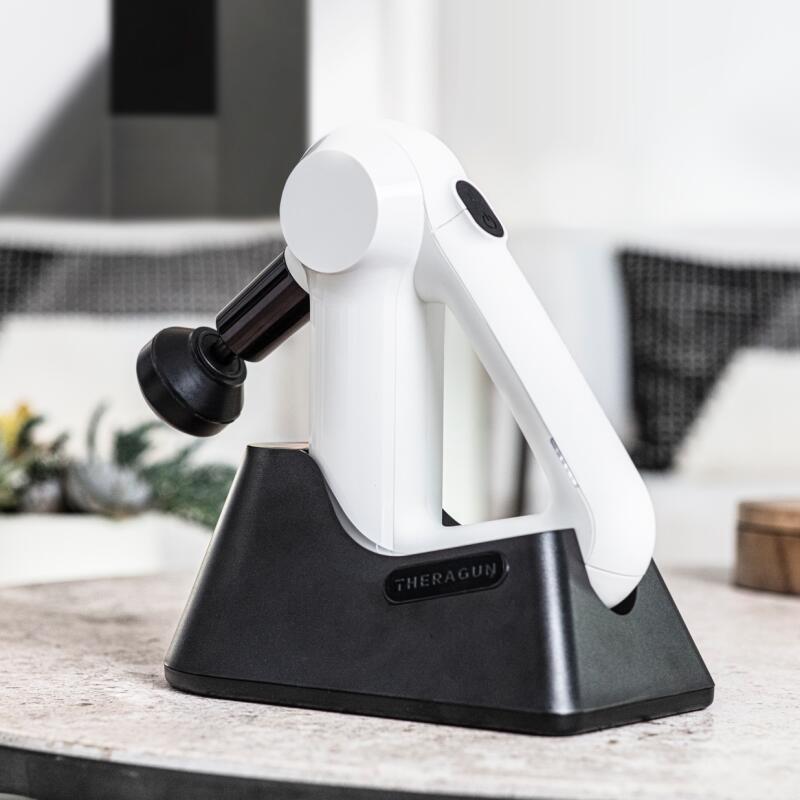 In short, the Theragun G3:
Releases muscle tension, tightness & soreness.
Accelerates muscle warm-up & recovery.
Helps naturally soothe pain.
Fleet Feet in DeWitt and Clay are now stocking the Theragun G3. At $400 it isn't cheap but almost every single review we researched on the product said it was worth every penny. Best of all, stop by and ask any of our Outfitters to try Theragun, it is located in the recovery area at Fleet Feet Syracuse.
---
Ed Griffin and his wife Ellen own Fleet Feet Syracuse, which they founded in May of 2000. Fleet Feet Syracuse has received National Recognition as a Top 50 Running Store in America 12 years in a row and was named Best Running Store in America in 2012. Ed enjoys helping the team at Fleet Feet and our customers achieve their fitness and professional goals. In his spare time, Ed speaks to companies and organizations on a variety of topics, walks his dogs, enjoys good music and is the family chef. He can be reached at ed@fleetfeetsyracuse.com.