By Ed Griffin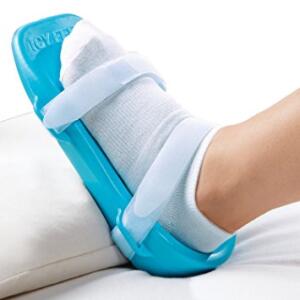 We all can pick up some dings and bumps as we try to get fit or just go about daily life activities. In the words of one of my favorite rock bands, Dawes, "Things happen, that's all they ever do".
Over the next two weeks, I will explore how you can use ice and heat to help speed up recovery or to just smooth out some of those dings and bumps.
The use of ice during the initial (acute) stage of an injury constricts blood vessels, which decreases blood flow to the injured area. The decreased blood flow helps to decrease swelling, inflammation, pain, and muscle spasm. Ice also lowers cell metabolism and helps to prevent tissue death.
While ice is definitely good within the first 24 hours of an injury, it also has benefits during later stages of injury. Ice can be used after a workout or any time there is pain, inflammation, spasm, or swelling.
In order for the ice to achieve therapeutic benefits, the recommended time of application is 20 minutes. During the 20 minutes, the body goes through 4 different stages; coldness, burning, aching, and finally numbness. As soon as numbness is achieved, the ice should be removed. Wait an hour before re-applying ice to the same are.
Ice works great for plantar fasciitis, heel and Achilles pain and an assortment of knee, muscle and ligament issues.
At Fleet Feet Syracuse we carry a very helpful product called Icy Feet, which is a form of the bottom of a foot that you keep in your freezer and place your foot in for icy relief sessions for your feet and heel.
If you have a more serious injury, it is best to ask a qualified healthcare professional for diagnosis and treatment.
Next week we will explore the use of heat in helping muscle soreness.
Ed Griffin and his wife Ellen own Fleet Feet Syracuse, which they founded in May of 2000. Fleet Feet Syracuse has received National Recognition as a Top 50 Running Store in America 12 years in a row and was named Best Running Store in America in 2012. Ed enjoys helping the team at Fleet Feet and our customers achieve their fitness and professional goals. In his spare time, Ed speaks to companies and organizations on a variety of topics, walks his dogs, enjoys good music and is the family chef. He can be reached at ed@fleetfeetsyracuse.com.