Favorite Running Routes and Local Gems

By Ed Griffin
October 7, 2019
I wanted to share with you some of my favorite running routes in Central New York over the next few weeks. These routes can be used for running or walking and I encourage you to get out and enjoy our great autumn weather and colors.
The Gorge Trail - Cazenovia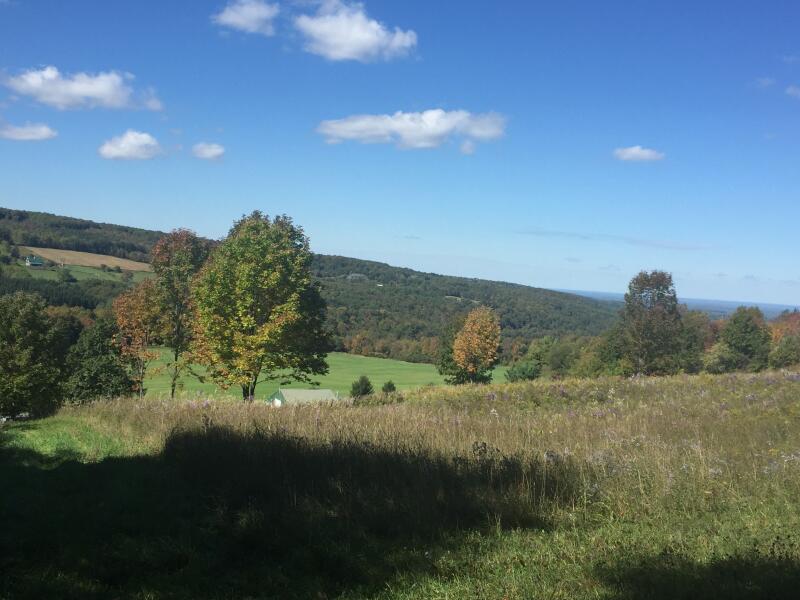 In the running shoe business there is an expression, GTS, which means, go-to-shoe (shoes we know people will like). 
In Cazenovia, the Gorge Trail is a GTT, a go-to-trail. Equally loved by skiers and hikers, the Gorge Trail follows the former bed of the Cazenovia and Canastota Railroad for a nice 5 mile out and back. This trail serves as a portion of the North Country Trail/Link Trail that continues both north and south of the Gorge Trail.
The Gorge Trail goes through a variety of hardwood and conifer trees. The Chittenango Creek is to the west going out and a natural ridge to the east make for a feeling of woodland seclusion and blocks a lot of wind. This trail is perfect in warmer weather months because the natural tree cover keeps direct sunlight off your skin.
As mentioned above, the Gorge Trail is part of the North Country/Link Trail, so at the end at Bingley Road, cross the road and continue on the Link Trail headed toward Chittenango Falls. If you go all the way, it is about 4.5 miles out and 9 miles round trip.
The surface is mostly dirt, crushed stone, some grass and this time of year covered with leaves. Be careful, the trees offer great shade but there are quite a few roots on the trail and you can end up on the ground if you are not paying attention.
You can access the trail at Buyea's Hardware store on Route 20, the trail is to the right of the store. Also park at the trail parking lot near the Burton Street Elementary School.
This trail is part of the Cazenovia Preservation Foundation, a non-profit group that maintains several trails in the Cazenovia area. 
---
Ed Griffin and his wife Ellen own Fleet Feet Syracuse, which they founded in May of 2000. Fleet Feet Syracuse has received National Recognition as a Top 50 Running Store in America 12 years in a row and was named Best Running Store in America in 2012. Ed enjoys helping the team at Fleet Feet and our customers achieve their fitness and professional goals. In his spare time, Ed speaks to companies and organizations on a variety of topics, walks his dogs, enjoys good music and is the family chef. He can be reached at ed@fleetfeetsyracuse.com.