Normatec for Better Recovery and Performance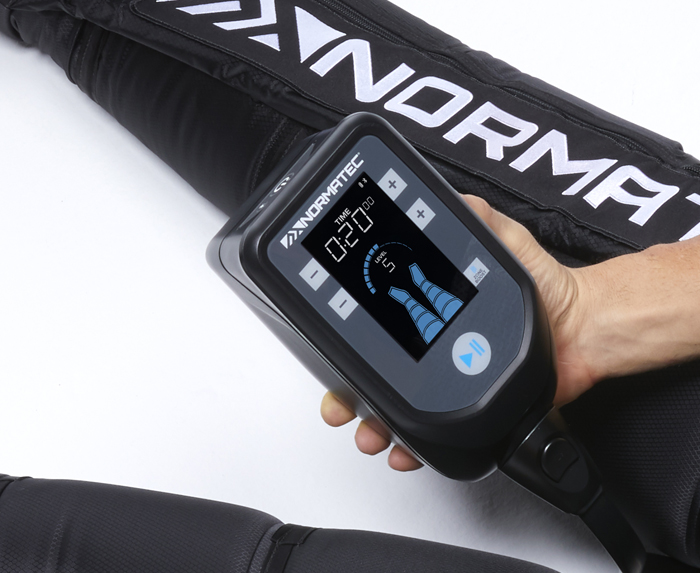 By Ed Griffin
A few weeks ago, I mentioned one of my two, go-to tools for recovery, the Ubertherm Cold Compression Recovery Unit.  
The other go-to tool is the Normatec Dynamic Compression Boots. The Normatec Boots cover from the foot to upper leg and uses a patented pulsing action, more effectively mimicking the muscle pump of the legs and arms. This greatly enhances the movement of fluid and metabolites out of the limbs after an intense workout. Think of it like a toothbrush for your legs, removing the "junk" that accumulates in your muscle fibers after running or walking. A short, 30-minute session will enhance your recovery by up to 24 hours.
A toothbrush for your legs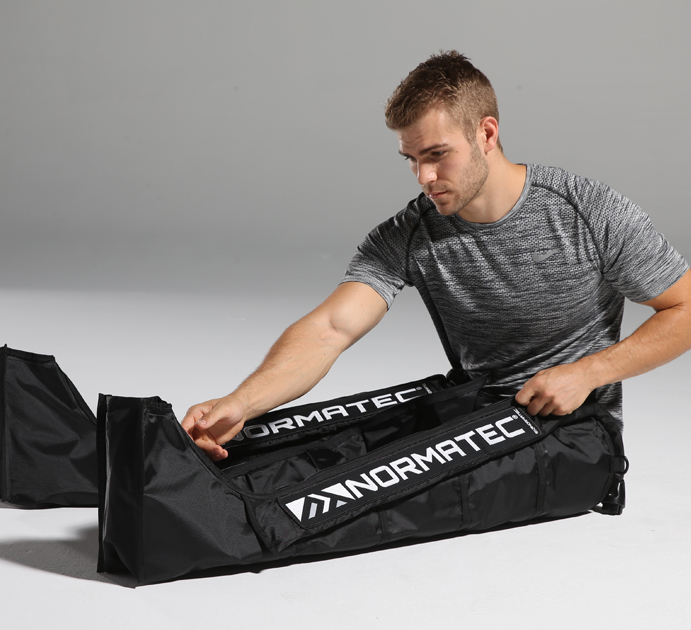 There are two ways you can take advantage of the Normatec Recovery system:
Try them out in our stores. We have two Normatec Recovery Systems in our DeWitt location and just recently added one to our Clay location. We also increased session times to 30 minutes. Sessions are available at $20 or a 5 session card for $90 and a 10 session card for $150. Stop in and try them out or book an appointment online for DeWitt or Clay. Session Cards make a great holiday gift.

The second way is to buy your own Normatec Recovery System and now is a great time to buy.  The Pulse 2.0 (the system used at Fleet Feet) is normally $1295 but is on sale for $1195. Although we don't sell these units at Fleet Feet, we can provide you with an additional coupon code to receive an additional $50 off when you buy them directly from Normatec, making your final price $1145. That is a $150 savings and the recovery is amazing.
Almost every professional sports team uses Normatec and so should you. Try them out at Fleet Feet and get started on better recovery and performance. 
---
Ed Griffin and his wife Ellen own Fleet Feet Syracuse, which they founded in May of 2000. Fleet Feet Syracuse has received National Recognition as a Top 50 Running Store in America 12 years in a row and was named Best Running Store in America in 2012. Ed enjoys helping the team at Fleet Feet and our customers achieve their fitness and professional goals. In his spare time, Ed speaks to companies and organizations on a variety of topics, walks his dogs, enjoys good music and is the family chef. He can be reached at ed@fleetfeetsyracuse.com.