Do you Need an Appointment to go into Fleet Feet? An Update from Ed
By Ed Griffin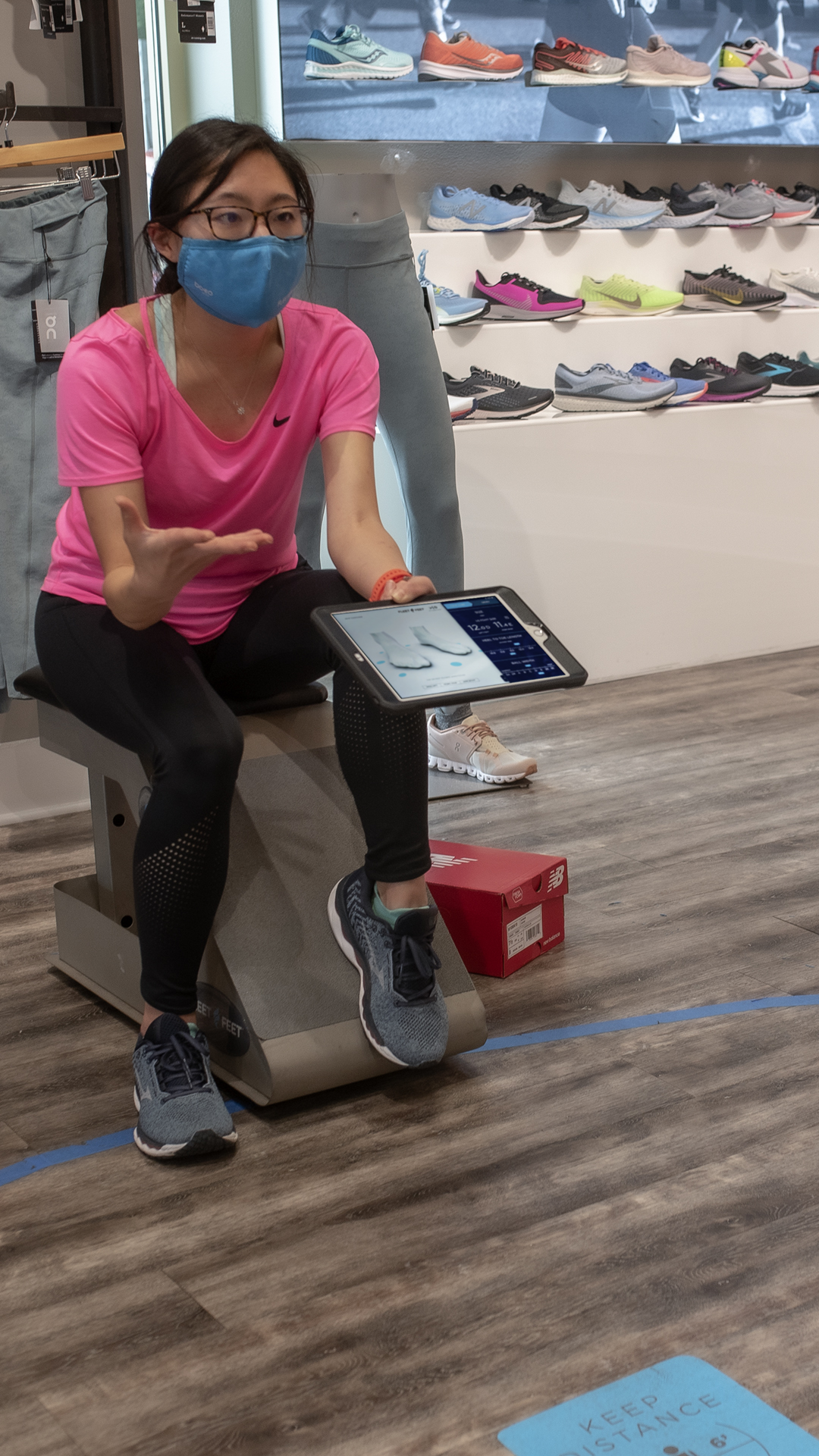 It is hard to believe that Fleet Feet has been back open for over 8 weeks since New York State shut down to reduce the spread of COVID 19.
In this time, we have welcomed thousands of customers to a safe and slightly different experience inside our Syracuse stores. Social distancing, attention to cleaning, masks, disinfecting shoes, and a reduction of hands-on products, have all led to a very safe environment for customers and our team.
There have been a few questions about the need for an appointment to come into Fleet Feet for a shoe fitting. The answer is no, you do not need an appointment for a shoe fitting or to buy accessory items and clothing.
Just like before the COVID shut down, we take all walk-in customers for shoe fittings on a first come first serve basis and accessory and clothing customers can shop as before. The difference is that we now also provide customers with the option of making an appointment for shoe fittings and sports bra fittings, so you are guaranteed to get fit on your schedule.
This new system has been working very well. Walk-in customers are served very quickly and appointment customers are being served right on time.
We welcome you to Fleet Feet whether you're just dropping-in or you make an appointment. Just be sure to stick to our safety guidelines: wear a mask, avoid coming in if you do not feel well, and maintain social distancing within our stores at all times.
Many of you are getting more exercise these days and we think that is great. Come in and let us help you continue your fitness journey.
---
Ed Griffin and his wife Ellen own Fleet Feet Syracuse, which they founded in May of 2000. Fleet Feet Syracuse has received National Recognition as a Top 50 Running Store in America 12 years in a row and was named Best Running Store in America in 2012. Ed enjoys helping the team at Fleet Feet and our customers achieve their fitness and professional goals. In his spare time, Ed speaks to companies and organizations on a variety of topics, walks his dogs, enjoys good music and is the family chef. He can be reached at ed@fleetfeetsyracuse.com.