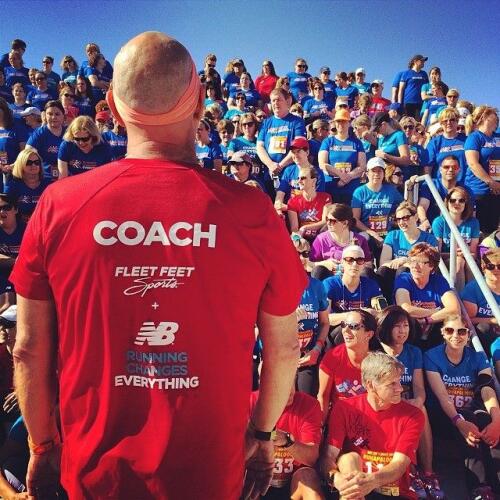 By Ed Griffin
Registration for the Fleet Feet Sports Summer and Fall Training Programs are open. The menu of programs is varied and includes No Boundaries beginning program, Personal Best 5k/10k program, Half and Full Marathon Programs, Kids in Motion and FFXT cross training. There is a program for everyone.
We are so proud of our programs at Fleet Feet Sports because they are fun, create a real community and change lives. We also know starting and keeping to an exercise program of any type can be difficult based on the hectic lives we all lead.
Do yourself a favor and read the Best Reasons to Join a Fleet Feet Sports Training Program and be sure to send it to others who would benefit:
A study published in the Journal of Social Sciences found that participants gravitate towards the exercise routines of those around them.
Most people find it difficult to stay consistent with workout routines. Having a group there waiting for you, provides the motivation and accountability everyone needs to be successful.
According to a study published in the journal BMC Women's Health found that making plans to train with others, is the most effective way to insure that people follow through with training, no matter what.
Multiple studies have shown that those who train in social settings tend to hold a faster pace and run farther than when running solo.
Participants can expand their personal and professional contacts by running in a group. New jobs are found, business relationships forged and many have found a spouse, significant other or best friend in a Fleet Feet Sports Training Program.
Join us today for a summer and fall full of fun.