Each month we highlight runners, walkers, and athletes that inspire you to keep setting new, scary goals, and remind us why we run together in the first place.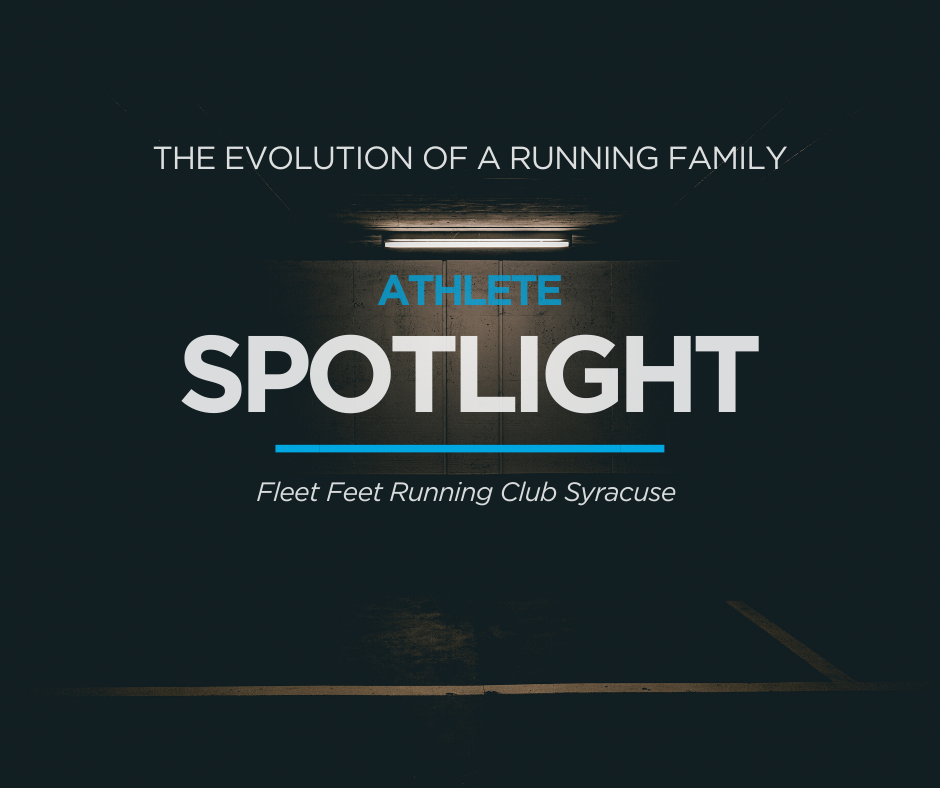 ---
The Evolution of a Running Family
By Claire Dunn, FFSYR Annual Distance Runner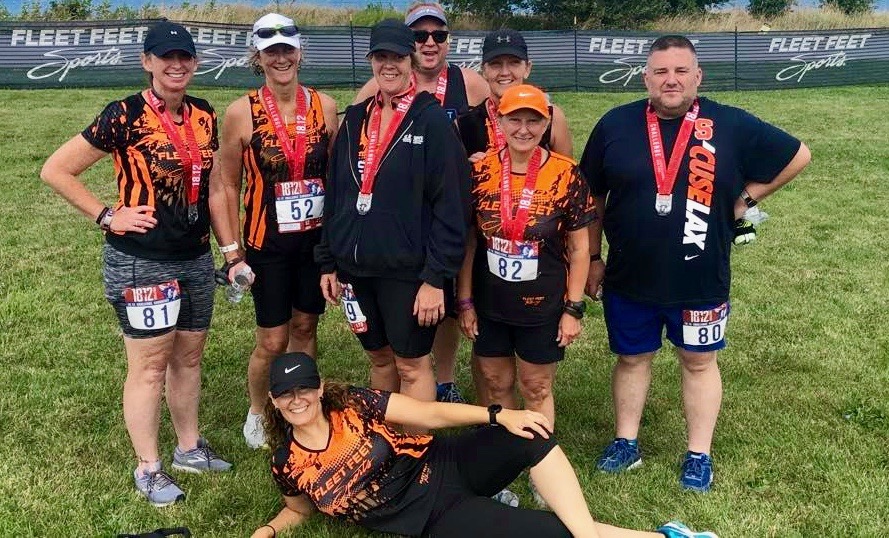 Step 1: "I know So-and-So from running."
Step 2: "So-and-So is a running friend."
Step 3: "So-and-So is my friend." 
A lot of us have been lucky enough to transition from running with strangers in a training group to enjoying a deep bond with the same people – now classified as dear friends – a few months later.
This is the tale of one such group.
Our story began on a wintry night early in 2017 when one member of Ellen Suarez and Jenny Mura Dougherty's Kerminators pace group (thanks, Gretchen Fitzgerald!) suggested getting together for homework runs. We started with three-mile runs twice a week at Onondaga Lake Park. The trappings were similar each time: howling winds, bobbing headlamps and lots of shivering. The cast of characters was fluid, however, as jobs and injuries, families and life got in the way. Eventually, a consistent group evolved out of an ever-changing collection of welcome and wonderful runners: Monica Corrice, Grant Fletcher, Tammy Gower, Maryclair Grace, Peg Maxwell, Maggie Perski and me.
We came to distance running at different times. Grant started in 2014. Tammy and Peg signed up in 2016. Monica, Maryclair and I started in 2017, Maggie in 2018. When you ask what made us realize we were distance runners, how we jelled or what's our best memory of times together, the responses weave around each other like a pack of fast kids stuck at the back of a community 5K.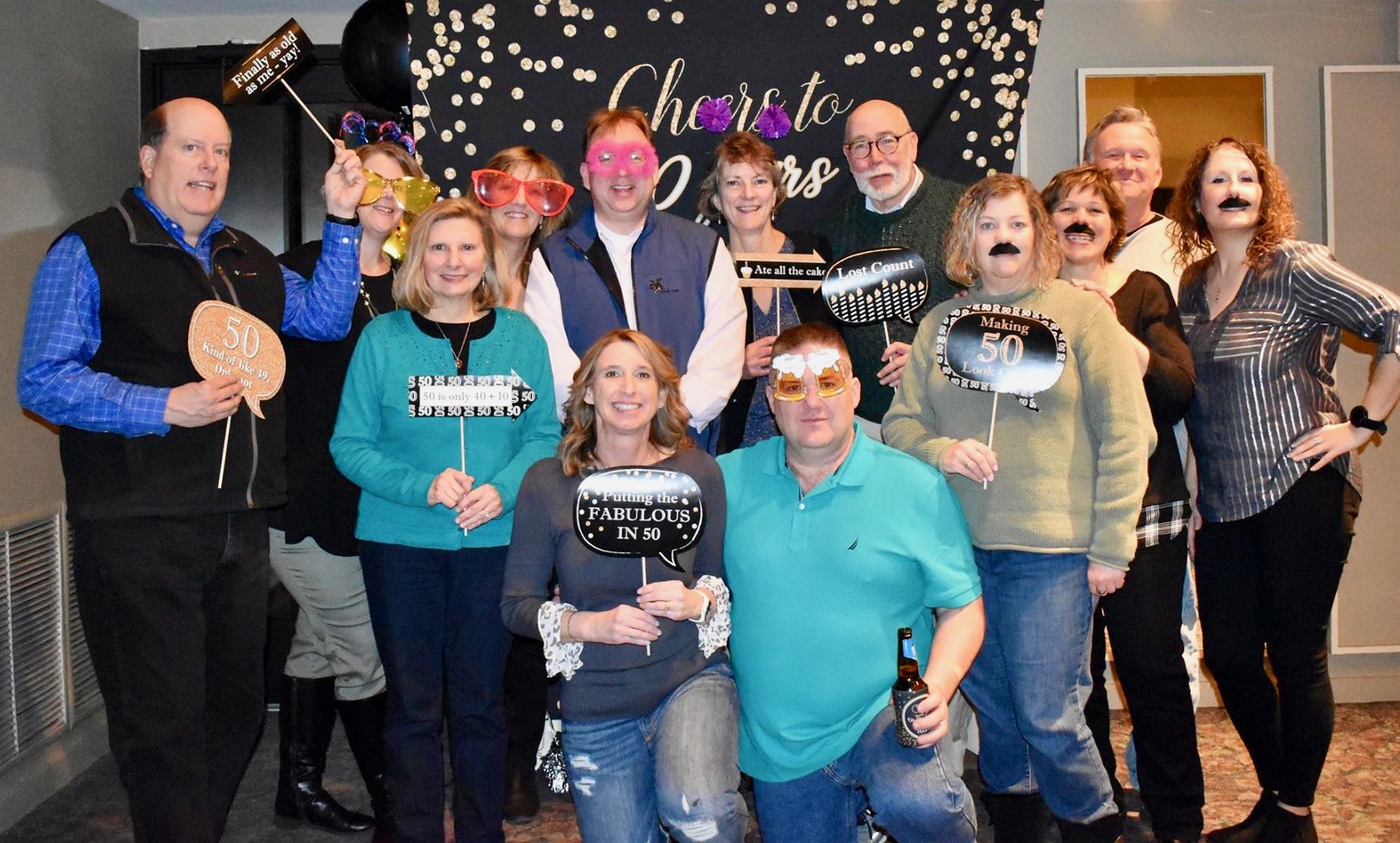 Our chatty, good-natured Monica, who's ready with a story at any point when the miles get long, said the need for accountability drew us together as running companions. As for when we became friends, maybe it was the cheering at a certain race. Maybe it was that first winter, when Tammy and her husband, Mark, invited us all over for dinner. "We see each other darn near four days a week during training season," Monica said. "I see all of you more than I see my family."
We are lucky to have Coach Grant, who was our unofficial coach before Fleet Feet wisely made it official. As the only guy in the group, he took his share of ribbing about why he ran with the women all the time. "Because I am the smartest man alive!" our resident comedian said. "Plus, we have great camaraderie." Grant's the human metronome, one of the most consistent runners I know. And he's superb at talking first-time marathoners off the ledge.
Tammy, serving  as both logistics manager and our Martha Stewart, offers a thought: "We have bonded through social events and have annual holiday parties. We talk each other into races, have traveled together, gone to movies, had dinners and drinks, gone to sporting events, and 'talk' just about every day through a group chat that was started a few years ago…. It's the personalities of the group that keeps us together. I'm not sure why we mesh so well, but we fit together perfectly."
We've also got the even-tempered Maryclair, who never seems rattled and won't swear unless the occasion requires it. We've all learned that when "MC" speeds up, the finish is near. She said she has accomplished things with the group that she never envisioned doing: "I never would have thought I would be running through the winter at night with a headlamp, but there I was with all these awesome people. Preparing for a half – and then a full –  marathon was scary, and I couldn't have done it without them."
Peg, droll, dependable and drama-free as she racks up the miles, said our mutual encouragement and constant laughter are hooks that keep her close. "This group is easy to talk with so if you had a bad day at work you can talk about it during the run, which always makes you feel better," she said. "Also if you need advice on anything this is a good group to get it from." Often, the advice we trade has nothing to do with running.
The chipper Maggie, who cheerily declines to believe us when we tell her how strong she is, recalls finishing her first half marathon in tears while the rest of us celebrated for her. "This group has been there for me through the injuries and tough times. I'll never forget finishing the Syracuse Half Marathon and giving Tammy a huge hug as the tears were flowing from conquering something that I have wanted to do for a long time. I can't imagine going through my running journey, and even life's struggles, without this group. I hope to conquer more fears with them along the way."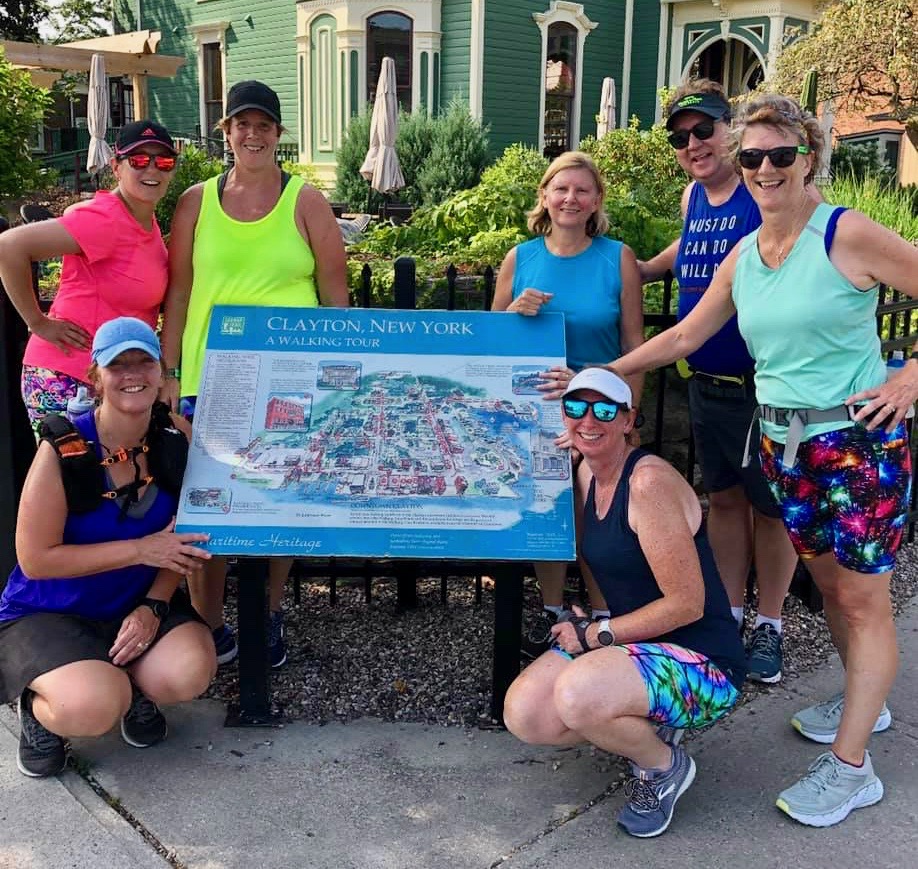 My own distance running story began on Long Branch Road, but not in a good way. On the first night of the distance program, I tripped in my clunky new Altras and slammed into the pavement during the warmup. All I saw was a circle of headlamp light, and all I heard was sympathetic strangers asking if I was OK. I could either get up, go home and probably never return, or I could get up and run. I ran. Bleeding knees and bruised bones would have to wait. About 18 months later, during the Syracuse Half Marathon, I gratefully accepted a salt tablet from Peg. We bobbled the pass and the tablet fell onto the street. I plucked it out of a puddle on Grant Boulevard and popped it into my mouth. I realized at that moment that I had turned into a distance runner – something that would not have happened without the almost daily support of my friends. 
Our running adventure culminated last fall, when we were all in Washington, D.C., for Marine Corps Marathon events. Maggie stuck to the 10K and played the role of proud mother hen for the rest of us as we tackled the marathon course.
We couldn't do it without the understanding of our families, the support from our coaches and our network of friendships in the Fleet Feet community. 
And, oddly, the running – so essential to our connection – sometimes feels like an afterthought. 
"My absolute favorite thing to do with our group is run," Tammy said.  "But it really is not about the running, it's about the camaraderie – we talk about everything and we talk about nothing.  We've laughed, we've complained, we've encouraged, we've cried, we 've talked gossip – we've bonded." 
---
Beginners (Run, Walk, & Kids): No Boundaries (NoBo) 5K Training (Starts March 28th or 30th)
Intermediate: NoBo 2, 10K Training (Starts April 11th or 13th)
Cross-Training (All Levels): FFXT (Starts March 16th)