By Jean & Joe Carnese
Our running journey started like most people – we had a goal (…or should I say I had a goal and dragged Joe along), a friendly nudge from a friend, and the rest is history.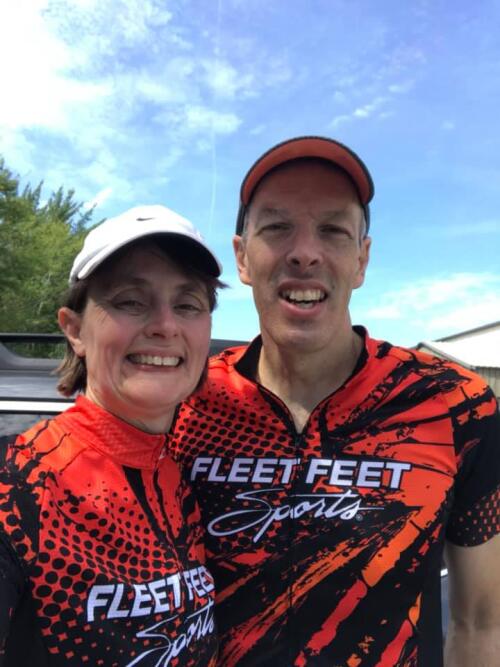 Both of us had some athletic background. Joe played soccer in his high school days and I played club softball until my late twenties until a stress fracture sidelined me. With busy professional lives and caring for my elderly parents, there was little time left to think about exercise, with the exception of long walks/hikes with our chocolate lab, Molly.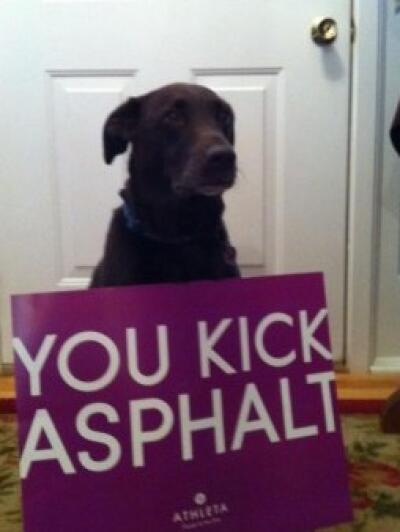 After unsuccessful attempts at starting a family, I was diagnosed with premature ovarian failure and found myself experiencing early menopause in my late thirties. As I felt my body let me down, I was experiencing sadness about not being able to have a baby along with the physical battle of menopausal weight gain; I knew I needed to do something. 
At my workplace, a bunch of us joined a "Biggest Loser" contest and we started working out a local gym doing strength training. I loved it and continued on my own with a personal trainer, but Joe wasn't a huge fan.  
Fast forward a year later, when I lost my father to a very short battle with lung cancer. My brother's family walked in the Lungevity 5K Run/Walk that year as they did every year in memory of his wife's mother. Joe and I joined them and I told Joe that I wanted to run the following year. This is when the friendly nudge from one of my best friends (my personal athletic hero) came. She described the Fleet Feet No Boundaries Learn to Run (NoBo) program and forwarded me the email on how to sign-up. I knew I wouldn't do the program alone so I asked Joe if he would do it with me – without hesitating he said yes and in July 2011 we started our journey through many Fleet Feet Run Club programs. We finished our NoBo goal race, the Arc 5K, and the following weekend we ran the 2011 Lungevity 5K in memory of my Dad. We both experienced our first PR a week after our first race!
Joe was a natural runner and when FF Coach Brendan Jackson came to talk about the next step, the A5K program, he was eager to sign-up. Our training tribe grew and we spent so many nights doing warm-ups in the Long Branch parking lot. Discussions started to drift to what would be our next step and the subject of triathlon came up. Many of the ladies really got excited about training for Iron Girl 2012 knowing that Coach Brendan also led the FF Triathlon program. I would go home after these discussions and talk to Joe about doing it, though secretly hoping he would talk me out of it as I was dreading the swim. He believed in me and said "I will do the program with you if you choose to do it."  After many crazy and scared-to-death emails back and forth to Coach Brendan and my running pals, I clicked the sign-up for Winter Tri for both of us.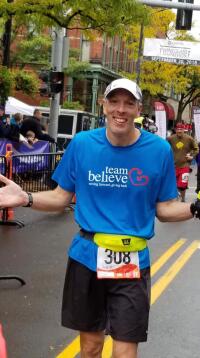 The Tri journey has taught us so much. The Lemoyne Pool was my nemesis in the winter of 2011-2012 when I was deathly afraid of letting go of the wall the first few weeks of practice. None of the coaches made me feel like the crazy lady I thought I looked like and they let me get comfortable at my own pace.  Joe worried about me but he showed me how to put a brave face on and face my fear of the water. The weeks between the Winter and Spring Triathlon sessions I religiously went to the pool three times a week. The first week of spring practice I went from a Lane 6 swimmer to a Lane 1 swimmer in the beginner program. We learned that if you trust your training and face your fears step-by-step, you will amaze yourself and be able to do what you set your sights on.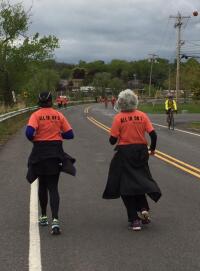 Joe and I both accomplished our first sprint triathlons that summer. Joe continued to grow his goals in both triathlon and running over the years. He has accomplished sprint, intermediate and half IM distances in triathlon with help from the Fleet Feet Training Programs. He has also run 5k's, 10k's, numerous Mountain Goat 10 Milers, a half marathon and completed his first marathon last fall with the Fleet Feet Distance training program. I have stuck with shorter distances with triathlon and just began to really focus on my own training this last year accomplishing my first half marathon and crushing my previous 10K and Mountain Goat PR's.  
We were both asked to be volunteer coaches for the triathlon program in winter 2012. The passion of helping others became the goal of our journey. The privilege to help, share, and cheer-on others' goals was a blessing. Seeing so many accomplish what they too never thought could be possible was and continues to be inspiring!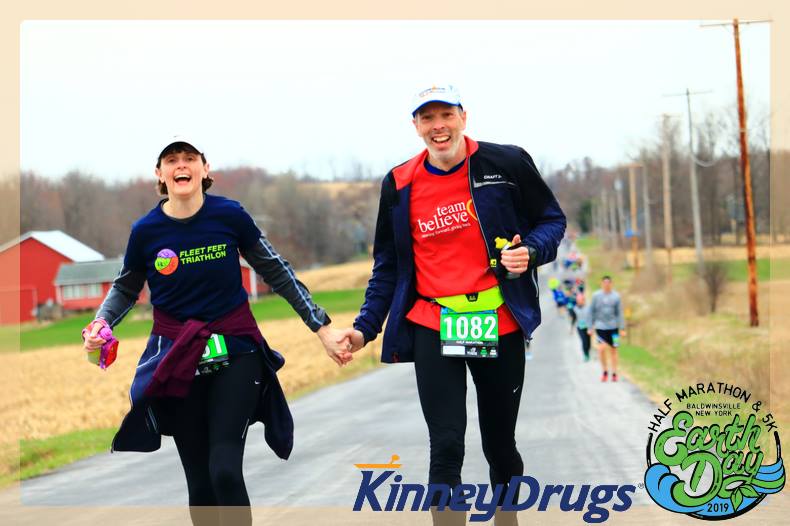 Neither of us would have believed in 2011 all the miles we have run, biked and swam since we set foot in Long Branch Park one summer night. Our journey with Fleet Feet has given us confidence and strength. It has taught us that anything is possible. It has taught us to appreciate all that we have and can do individually and collectively together. We have gained so many friends along the way and we now have an angel who continues to cheer us on with all we do.