Dear Coach,
This is not the usual question for this topic. I have done several marathons, three Ironman competitions and lots of shorter stuff. I belch loudly during runs and "dry heave" when I push during and at end of 5Ks. I've asked many doctors but they don't have any ideas, except one who says that I'm swallowing too much air. I eat a small portion of oatmeal three hours prior to a run. It's a medical mystery; I hope that you can help.
-Annette 
---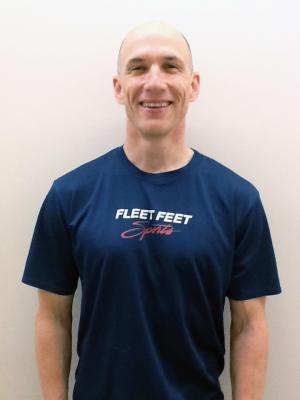 Dear Annette,
Dreaded dry heaves—ruining race photos everywhere.
This is an unusual question, but I am surprised it does not show up more often. 
There is not a lot of research on this topic, which is a bit odd, given its inviting nature.
I can certainly suggest a few ideas on why this may be happening, but it may take some detective work on your part to tease out the exact conditions under which this occurs. 
Let's start with this concept: Two people go the state fair midway, one loves to go on the roller coaster, the other says they can't because it makes them sick (which may or may not be related to the fact that they just visited the chocolate milk and "fried anything" booths).
There are differences in how stable our stomachs are. One thing we take for granted is just how stressful racing actually is on our bodies. As much as we love going faster, if you are experiencing this during your 5Ks, you may be pushing too hard. I can tell when I have trained too hard, not because my muscles are sore, but because my stomach is off for the next few days.
A more even pace may be in order, (good strategy for all runners). Your GPS might reveal some good information, such as,  if are you going out too fast the first mile, or if your splits are uneven, or if your pace for the last 400 yards is ridiculously fast.  The advice I have for those situations is very technical: Don't do that. Be aware of when you are straining, or your pace is yo-yo-ing. Seek to run a more even-paced race. You might also practice some faster repeats in your workouts so that you gradually adapt to this stress.
Other theories have to do with hydration, either too much or too little. The fact you are having dry heaves would suggest that too much ingested fluid is not the issue. But the combination of being under-hydrated and racing hard—especially in the heat, has definitely been linked to nausea and dehydration. Sometimes the unconscious tendency is to restrict intake so that you are not vomiting at the end, but this would be the wrong move in hot conditions. When in doubt, choose belching over the med tent.
Your pre-race meal is a good one, and it is being eaten well before the race so I don't suspect that is the issue. If you are belching a lot during the run, your drinking technique may be the issue. It is easy to take in too much air when hurrying through a water stop. Mastering a good gulp, at full speed, is an art form. Even if we slow down, and master a perfect, pinched-cup delivery, our breathing rate is still elevated. We are still likely to swallow more air.
A walk through the water stops is easier in an IM distance and marathon race than a 5K, but you may want to consider slowing down a bit, taking tiny sips, or waiting for the panting to subside somewhat before drinking.  
The key is to try different approaches to solve this, and keep track of what is working. It may be unpleasant to experience this, but with your distinguished accomplishments it is obviously not keeping you from what you love to do. 
- Coach Brendan
Have a question? Email your question to coach@fleetfeetsyracuse.com. If your question is used, you will receive a free pair of Feetures or Balega socks!