Coach,
When preparing to run a 5K, what are the best foods to eat prior to the run, and what would be the worst to eat?
Shirley 
---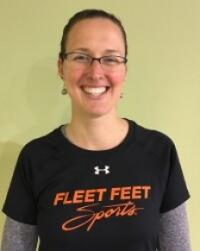 Hi Shirley!!
Your question about nutrition before a 5K run is a great one, and one that (unfortunately) doesn't have a quick or easy answer.
What foods work for athletes is extremely individualized and generally takes some trial and error before each athlete figures out what works best for him or her. That being said, some foods are definitely better to start with than others, and other foods should definitely be avoided.
Before a run, it's best to consume foods that can be easily broken down by the digestive system. For most people, it takes about six to eight hours for food to pass through the stomach and small intestine. When you run, your body diverts a majority of your blood supply to the parts of your body that are doing the work -- in this case, your legs and cardiovascular and respiratory systems. This means that the portion of your blood supply that would normally be routed to your digestive system is compromised and your digestive system isn't able to break down foods in the same way or speed when you're running. If the body can't digest food properly, it can lead to things like cramping, unwanted trips to the bathroom and just generally not feeling well.
Some examples of foods that tend to be easier for most people to digest are bananas and simple carbohydrates such as white breads. You'd want to avoid complex carbohydrates -- things like green or starchy vegetables and wheat or whole grain breads. Additionally you'd want to avoid spicy or fatty foods as these also can be difficult for the body to process while exercising.
The amount of food you need to consume prior to exercising depends on how long you'll be working out, but a good rule of thumb to start is 200 to 300 calories maximum. If you consume too many calories, that will also be harder for your body to process. Try to eat 30 to 60 minutes before you run to allow your body to start to process the food.
The best thing you can do is try some options on your training runs and make note of how you felt during the run. After a few training runs, compare your notes, and you'll be able to figure out what food options work best for you. Once you figure out what works for you, I'm a big fan of the "if it ain't broke, don't fix it" mentality; you can stick with what works and train and race with confidence.
Happy running!!
Coach Laura