Going Above and Beyond with Karhu
By Ed Griffin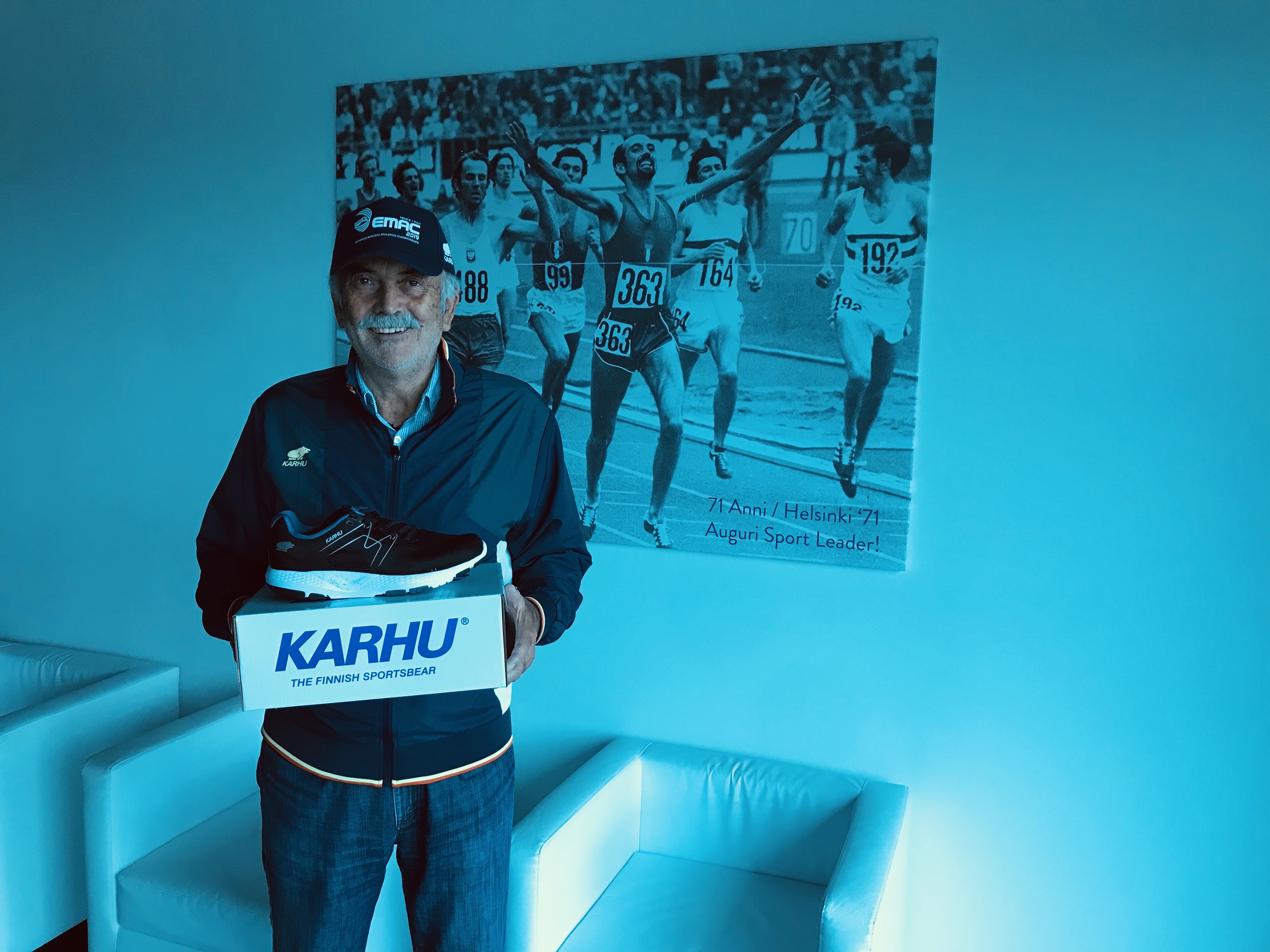 Over the years, Fleet Feet has had a very special relationship with Karhu. Founded in 1916, Karhu has become an increasingly important brand to Fleet Feet by partnering with us to create the first running shoe designed using the data from the fit id 3D scanning technology used in our stores. The Ikoni Ortix is an amazing shoe that comes in regular widths for men and women. It also is available in a high-volume (HiVo) version that is ideal for those with high insteps and is the first of a series of shoes to be released by Karhu at Fleet Feet.
We have introduced many of our customers to Karhu, one of those people is Bobby Angotti, a special and long-time friend of Fleet Feet. Bobby is the third generation in his family to operate Angotti's Italian Family Restaurant on Burnet Avenue in Syracuse and was a participant in the very first Fleet Feet Marathon Training Program at our original Erie Boulevard store. The Angotti family is originally from Calabria, Italy and even today, Bobby has relatives near Milano.
Recently, Bobby called looking to replace his Karhu Ikoni Ortix shoes because his wife, Pam, had permanently borrowed his. After a quick search of our inventory and the inventory of all of the Fleet Feet stores across the country, Bobby's shoe was the only size unavailable at the time.
We contacted our Karhu Representative, Eric Martinson, to see if he could find a pair in Bobby's size anywhere. Soon after we were contacted by Eric's boss, Jordan Kinley, who had good news. Karhu found a pair of Karhu Ikoni's in Bobby's size…….in Cuneo, Italy.
Franco Arese and his family own a distribution company in Italy and Franco is also the Chairman of Karhu. Like the Angotti's family business, Franco has three sons that work for Karhu and six grandchildren who will take up the family business one day. No stranger to running, Franco is a 2-time member of the Italian Olympic team, the former 800m, 1500m, 5000m, and 10,000m Italian National Champion, and past president of the Italian Track and Field Federation.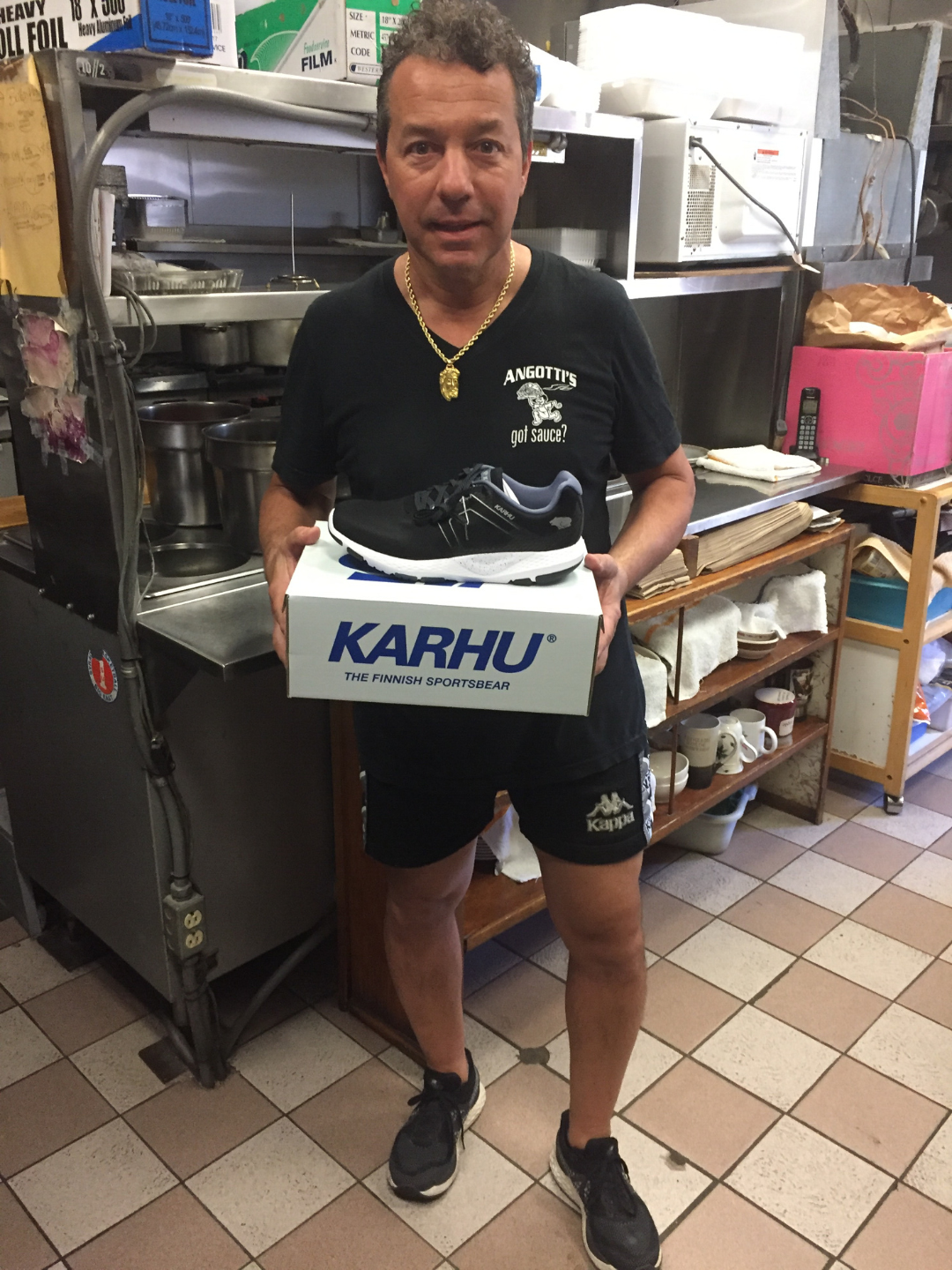 So just like that, Franco Arese packed up the shoes and they found their way to Angotti's Italian Family Restaurant on Burnet Avenue in Syracuse, nearly 4,000 miles away. Thank you to the Arese Family in Cuneo, Italy, and to Eric, Jordan, and Huub Valkenburg with Karhu here in the US for going above and beyond for a customer. Be sure to come in and try on these great running shoes that are worth going to Italy for.
In the meantime, you can enjoy great Italian take-out from Angotti's. Just give them a call at 315-472-8403.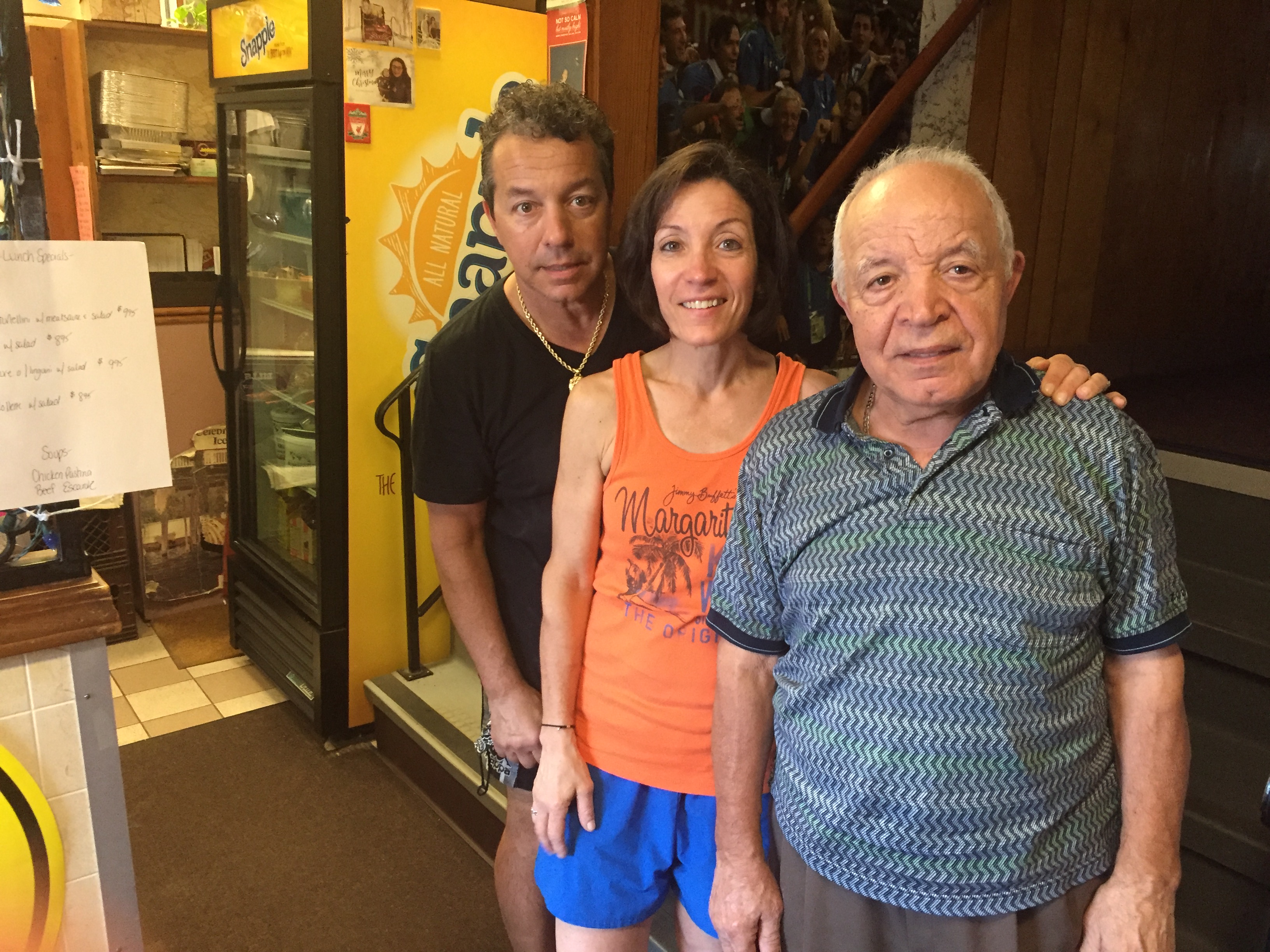 ---
Ed Griffin and his wife Ellen own Fleet Feet Syracuse, which they founded in May of 2000. Fleet Feet Syracuse has received National Recognition as a Top 50 Running Store in America 12 years in a row and was named Best Running Store in America in 2012. Ed enjoys helping the team at Fleet Feet and our customers achieve their fitness and professional goals. In his spare time, Ed speaks to companies and organizations on a variety of topics, walks his dogs, enjoys good music and is the family chef. He can be reached at ed@fleetfeetsyracuse.com.