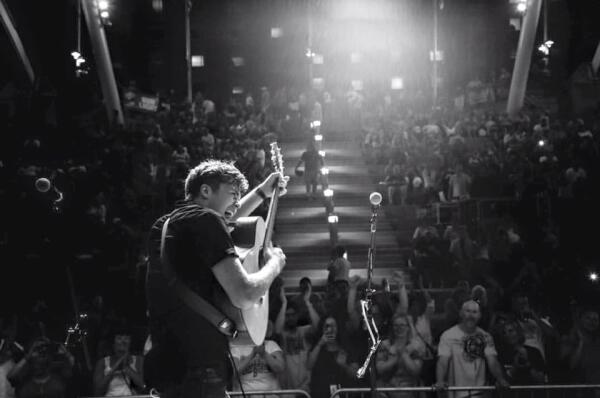 By Ed Griffin
There are plenty of fun things to do in Central New York during summer and this week we can highly recommend these events:
Pub Run Series
The Fleet Feet Pub Series kicks off this Friday Night at 6 PM at the DeWitt location. Come out for this free series featuring a 30-40 minute run at a comfortable pace, the Bridge Street store transformed to a pub complete with snacks and this week, Southern Tier Brewery Beer for all participants 21 and over. Sign up for the run and see you at the pub! 
Summer Backyard Concert
On Friday evening July 27th, my wife Ellen and I are hosting our annual summer backyard concert. Last year's event featured 2-time American Idol finalist and Rolling Stone Magazine 2015 newcomer of the year Christian Lopez and his band. When Christian's team contacted us this year to offer a summer tour date, we said yes. Over 115 people attended last year and heard a great night of rock and pop music, along with great food and beverages. A $20 donation includes the show, snacks, craft beer and soft drinks. Learn more and reserve your spot here.
Distance Training for All Levels
If you are planning on running a fall half marathon, marathon or distance event, now is the time to get cracking. Fleet Feet Syracuse is the official host of the Syracuse Half Marathon Training Program and can also help you prepare for the Wineglass, Empire or other events this fall. Training begins this Wednesday and is held on Wednesdays and Sundays for the 18-week program. There also is a 12-week distance program starting August 22nd and our popular No Boundaries program beginning next week. All the details for all of our Training Programs are right here.
Running with the Elks
Friday July 20 is an important 5k and Fun Walk in Liverpool. Running with the Elks is a fun, flat and fast 5k race down scenic Hayes road which parallels the Seneca River. There will be music, refreshments and food for purchase after the race. Proceeds from Running with the Elks will go to Honor Flight Syracuse, which is sponsoring Veterans to visit their Memorials in Washington, DC.