NormaTec Recovery Boots will help you recover faster from those weekend long runs or hard training sessions. Backed by science, NormaTec recovery boots use dynamic compression (pulsing) vs. your typical static compression (squeezing) to transport fluid out of the limbs.
Just one 30-minute session in the boots replicates 8-24 hours of active recovery.
PLUS - we now have TWO NormaTec units in-store, so you and a friend can recover better together!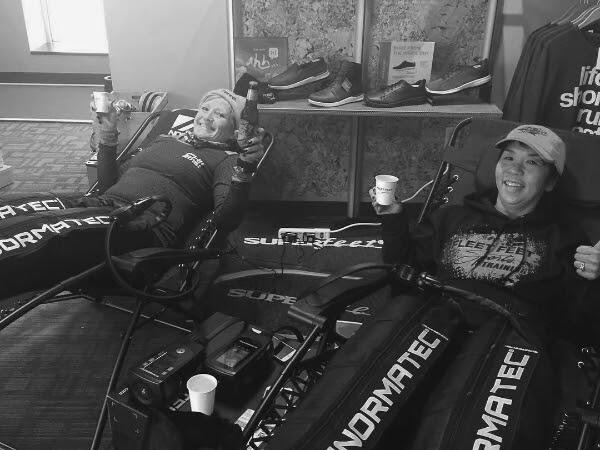 Single Session:

$20 for one, 30 minute session
Punch Cards:

$90 for five sessions
$150 for ten sessions
Come discover why runners all around Syracuse are raving about this great treatment!
Normatec recovery sessions are now available at our East Syracuse and Clay locations.