Check out our segment on Bridge Street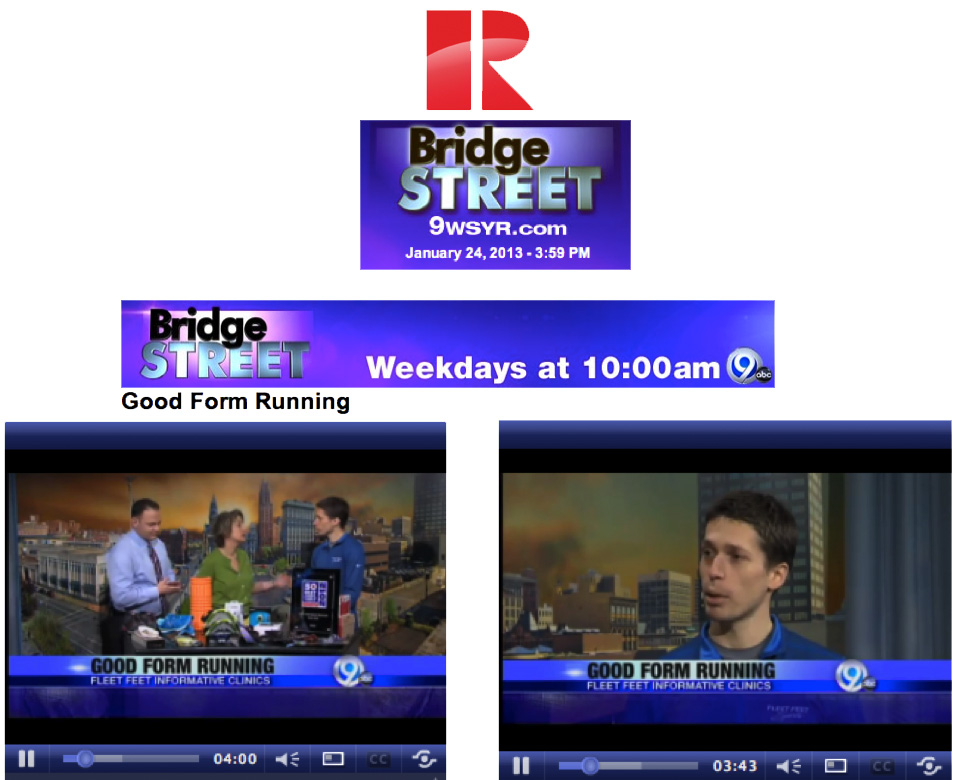 Before you go on your next jog, you need you're getting the most out of it. Fred Joslyn, Training Programs Manager at Fleet Feet Sports, stopped by to explain the importance of good running form.
The 4 basic principles include: Posture, Mid-Foot, Cadence and Lean.
Fleet Feet offers free clinics for good form running. You can find more info at:

www.fleetfeetsyracuse.com
Copyright 2013 9wsyr.com Nexstar Broadcasting, All rights reserved. This material may not be published, broadcast, rewritten, or redistributed.