By Sean Kirst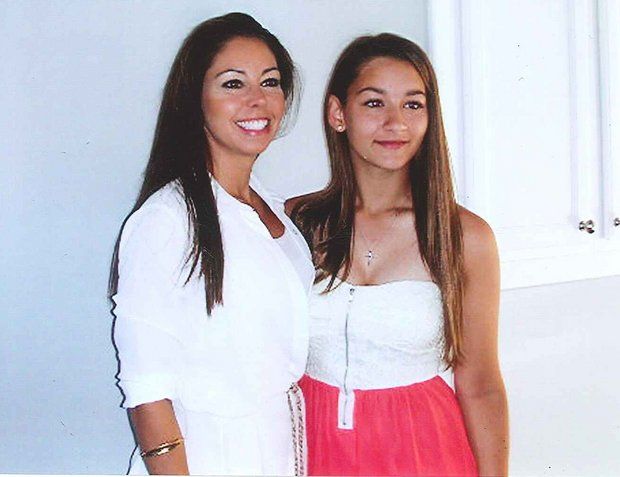 For months, the staff at Fleet Feet Syracuse had been working on a "Glowvember" fun run - set for Friday along the Creekwalk in downtown Syracuse - that would emphasize the importance of wearing reflective gear while running at night.
Hundreds of people paid a registration fee and signed up at this site. The only requirement was for all runners to use headlamps, which will be sold at the race for those who don't have them already.
Rachel Vaughn, an event planner and a member of the Fleet Feet marketing staff, said the initial idea was simply for runners to have a good time - while organizers sought to quietly reinforce the importance of being conscious of staying visible while running along any road.
Yet the timing of the event - and its purpose - are taking on unforeseen and more sorrowful importance.
Summer Rupert-Wozniczka, a longtime Central New York runner and a Fleet Feet customer, was killed Thursday morning as she went for a run, around 7 a.m., on Lakeshore Road in Cicero. Rupert-Wozniczka was "doing everything right," as Fleet Feet co-owner Ed Griffin said: She wore a reflective vest and a flashing light, and she was facing traffic, the safest protocol for runners.
"She was lit up like a Christmas tree," Griffin said.
According to state police, Rupert-Wozniczka was struck and killed by a vehicle driven by Vincent Carello, of Cicero. Investigators charged him with driving while intoxicated, vehicular manslaughter, leaving the scene of a fatal accident and driving while under the influence of drugs.
Michele Maciejewski, a fitter and coach at Fleet Feet, said Rupert-Wozniczka had been in the store a few days before she died. She exchanged a running vest that she'd found uncomfortable for another one with bright reflectors, and she also purchased a flashing light.
"She came in and commented that she'd just bought a new house, and that the street (nearby) could be really dark," Maciejewski said. What is most frustrating to the staff at the store, she said, is that Rupert-Wozniczka "made such a conscientious effort" to be seen - and then had no chance against a driver described by police as drunk, high on drugs and traveling at high speed.
So Fleet Feet will dedicate Friday's run in honor of Rupert-Wozniczka. Vaughn said there'll be a moment of silence before the 6 p.m. run, which begins at the Milton J. Rubenstein Museum of Science and Technology. Fleet Feet will make a donation to a fund started by the Rupert family to benefit Rupert-Wozniczka's 14-year-old daughter, Juliana - and a collection to benefit Juliana will be taken at the run.
Griffin said Fleet Feet also hopes to make entrants aware of how to make use of a free app called 'Run Safe,' which will be available through the Fleet Feet Syracuse web site. The app allows you to notify others of the particular route that you choose to run, and includes information on how long that route should safely take to complete. It also includes a panic button, which provides a way of sending an alarm if a runner gets into an emergency situation and needs help.
Before Friday's event begins, Griffin plans to say a few words to the crowd. If there is any lesson to be taken from the death of a runner who was diligent about safety rules, Griffin said, it's the reality that some drivers are so reckless that all the precautions in the world won't protect a runner.
Griffin noted Rupert-Wozniczka is the second runner in greater Syracuse, in the last five months, to die while following safety protocols in the early morning; Jeff Proietti was struck and killed by a vehicle in May, near the New York State Fairgrounds.
So Griffin is hoping to trigger a conversation in the running community about the best and safest ways - and places - to run.
"At a time when too many (drivers) are distracted by their cell phones or unfit to drive, we're going to have to start making decisions on places that are safe and places that aren't," Griffin said.
He said runners are especially vulnerable to a growing number of drivers whose perceptions are dimmed behind the wheel - by mobile phones, high-powered stereos, alcohol use or other causes. That makes it increasingly unwise to run on roads that don't offer sidewalks or large, protected areas for running.
In Summer's memory, Griffin said, "we want to put runners in absolutely the best position."