NoBoundaries II - 5K
FALL 2023 Training:
Now Offering Training Programs from Fleet Feet in Stuart
AND Fleet Feet in Port St. Lucie
Powered by...
Training at Fleet Feet Stuart begins Tuesday, September 26, 2023. Meets as group on Tuesday evenings and Saturday mornings.
Training at Fleet Feet Port St Lucie begins Wednesday, September 27, 2023. Meets as group on Wednesday evenings and Saturday mornings.
COST for 10 Week Program: $95.00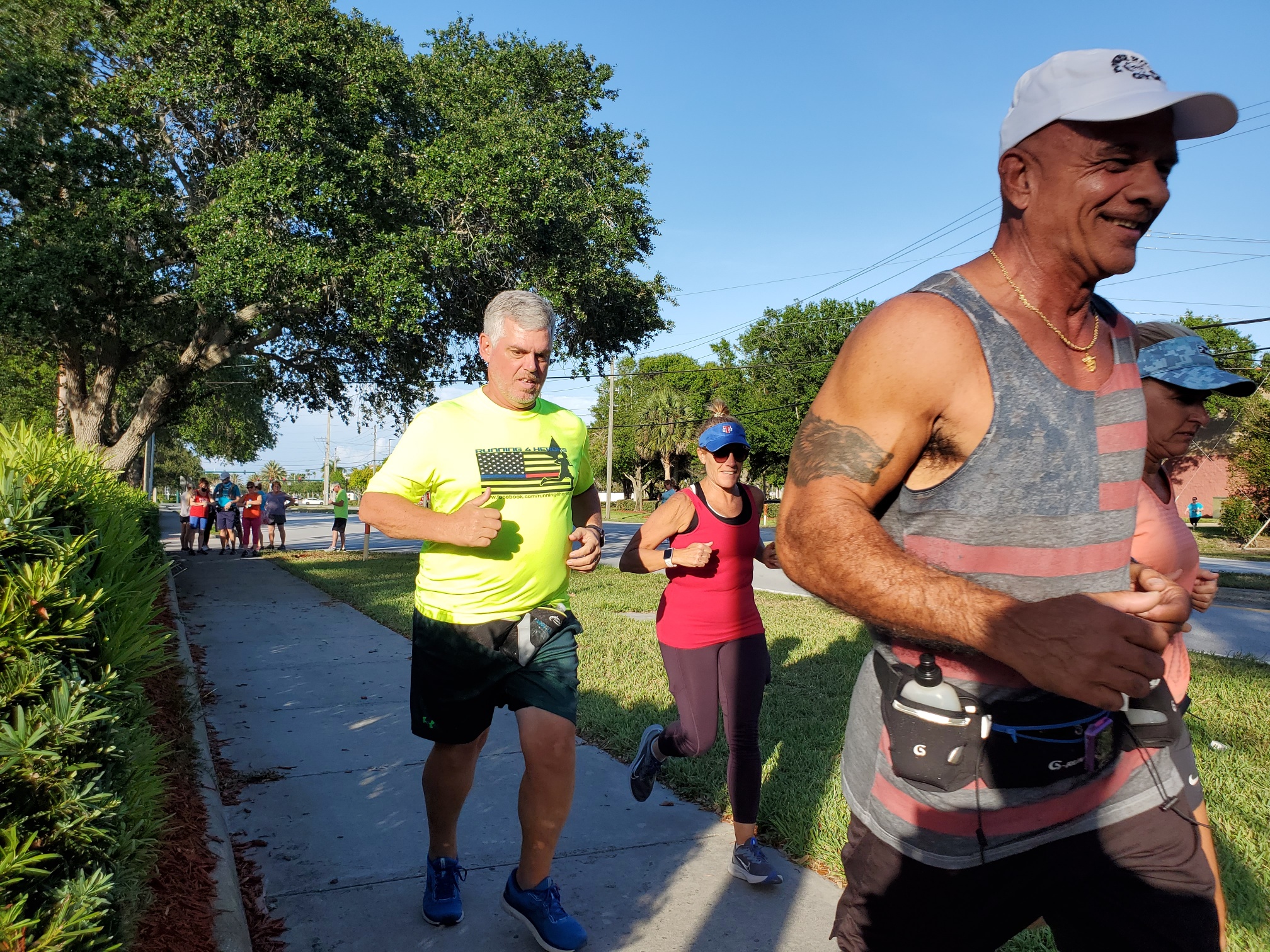 No Boundaries II is a follow up program to No Boundaries I - it's perfect for participants who are looking to run a faster 5K race. Our NOBO II group will emphasize on run-walk intervals, and focus on pace and form - to ensure we reach the finish line as stronger and healthier runners. We introduce different components of training that will help build speed and strength. Often our weeknight workouts will include speed or interval training, strength training or hill repeats. We encourage those who are just coming off our No Boundaries program to consider their next step to be training with the No Boundaries II group.
Program Benefits:
10 week training schedule
Clinics on various topics such as: stretching, race prep, nutrition, gear and more
A safe, supportive environment for all athletic abilities
2 weekly organized, coached and paced workout
A Fleet Feet Running Club technical shirt
Instant friends and great camaraderie
Supportive and encouraging coaches and pacers
STILL uncertain whether our training programs are right for you? Join us at any of our FREE Information Meetings to have your questions answered.
Information Meeting Schedule:
Information Meeting date has passed, but you can still sign up to train with Fleet Feet.
Please email mary@fleetfeetstuart.com if you have additional questions.
Fleet Feet Stuart ~ Port St Lucie is dedicated to helping you reach your goal. To make sure you reach your goal, Fleet Feet will not offer any refunds after the first class of the training session. If you become injured and are under the care of a doctor we will issue you a credit to the next training program. A doctor's note is required.
No Boundaries II - 5K
Program Start: September 26, 2023
Program Schedule: Stuart: Tuesdays/Saturdays Port St Lucie: Wednesdays/Saturdays
Program Fee: $95.00 excluding race fee
Description: No Boundaries II is a follow up program to No Boundaries I - it's perfect for participants who are looking to run a faster 5K race. Our NOBO II group will emphasize on run-walk intervals, and focus on pace and form - to ensure we reach the finish line as stronger and healthier runners. We introduce different components of training that will help build speed and strength. Often our weeknight workouts will include speed or interval training, strength training or hill repeats. We encourage those who are just coming off our No Boundaries program to consider their next step to be training with the No Boundaries II group. Now offering 5K training programs for both of our stores. Stuart: Group meets Tuesdays and Saturdays in Stuart starting September 26, 2023 Port St Lucie: Group meets Wednesdays and Saturdays in Port St Lucie beginning September 27, 2023