We have so many great customers who represent Fleet Feet Stuart in races all over the country and sometimes world!! Thank you so much for your support! Send us your photo sporting your Fleet Feet shirt in a race and join our Wall of Fame!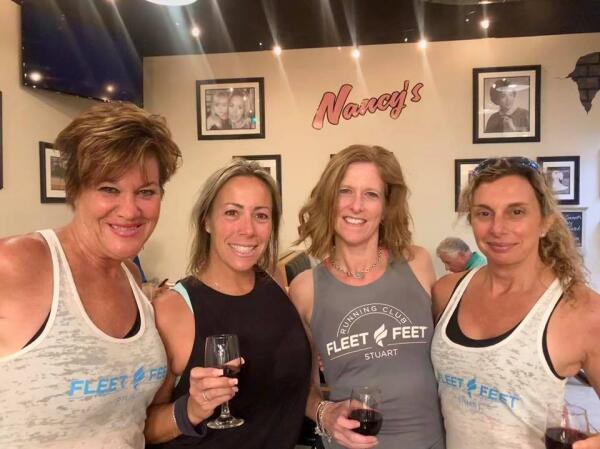 Kathryn Aldrich Neu, Michele Hanner, Karen Ward and Michelle Mazzella-Schincariol~
Fleet Feet's "Girls of Summer" sharing the Fleet Feet love (and wine) at Nancy's Pizza!
Ed Burrows~
Supporting Fleet Feet Stuart at the Sailfish Sprint!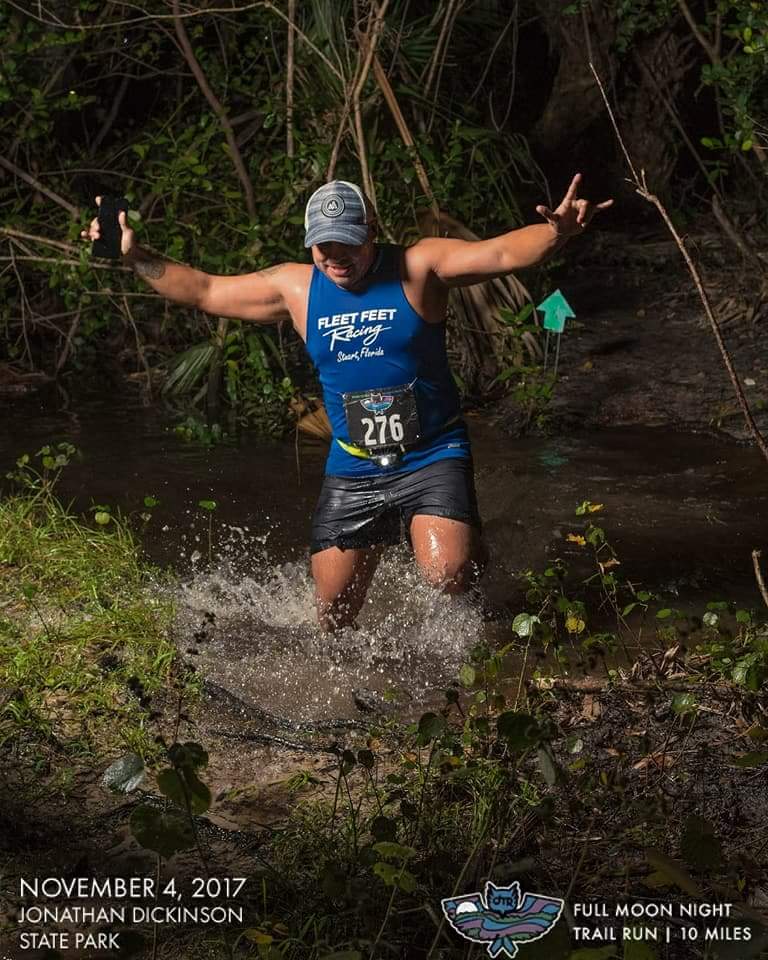 Run John Run~
Showing some Fleet Feet Stuart love during the DTR 10 Mile Night Owl Race!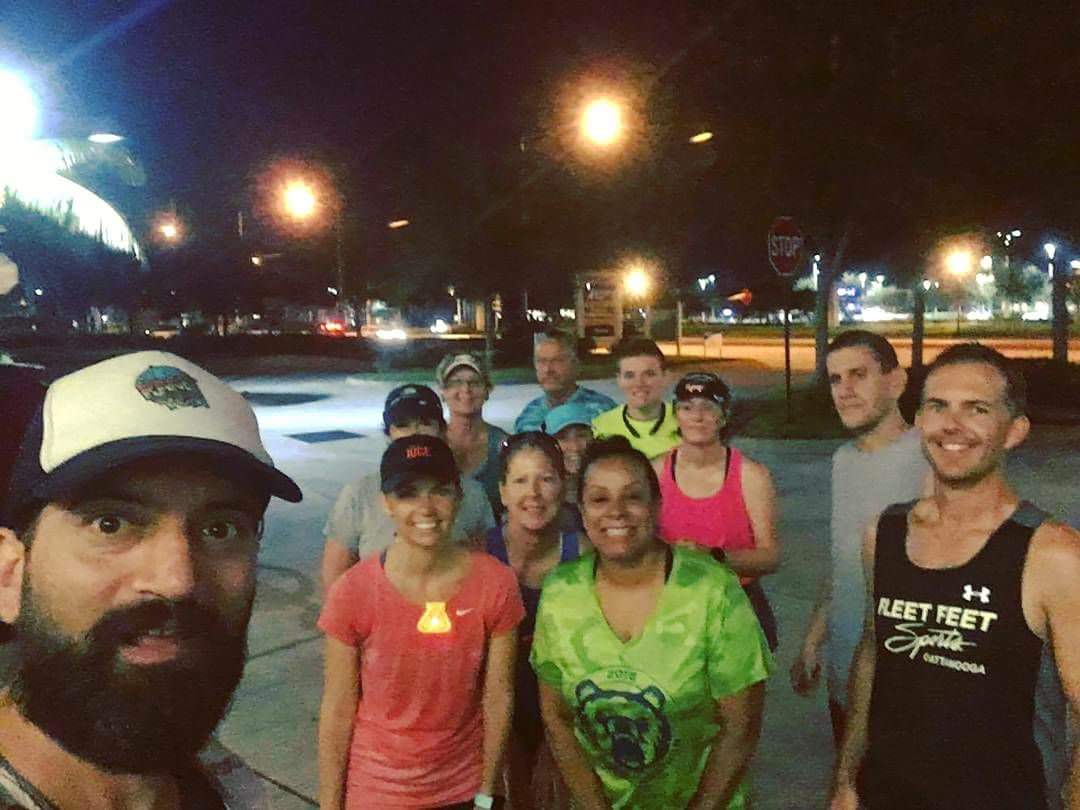 Michael Johnston~
Enjoying an evening run in his Fleet Feet shirt!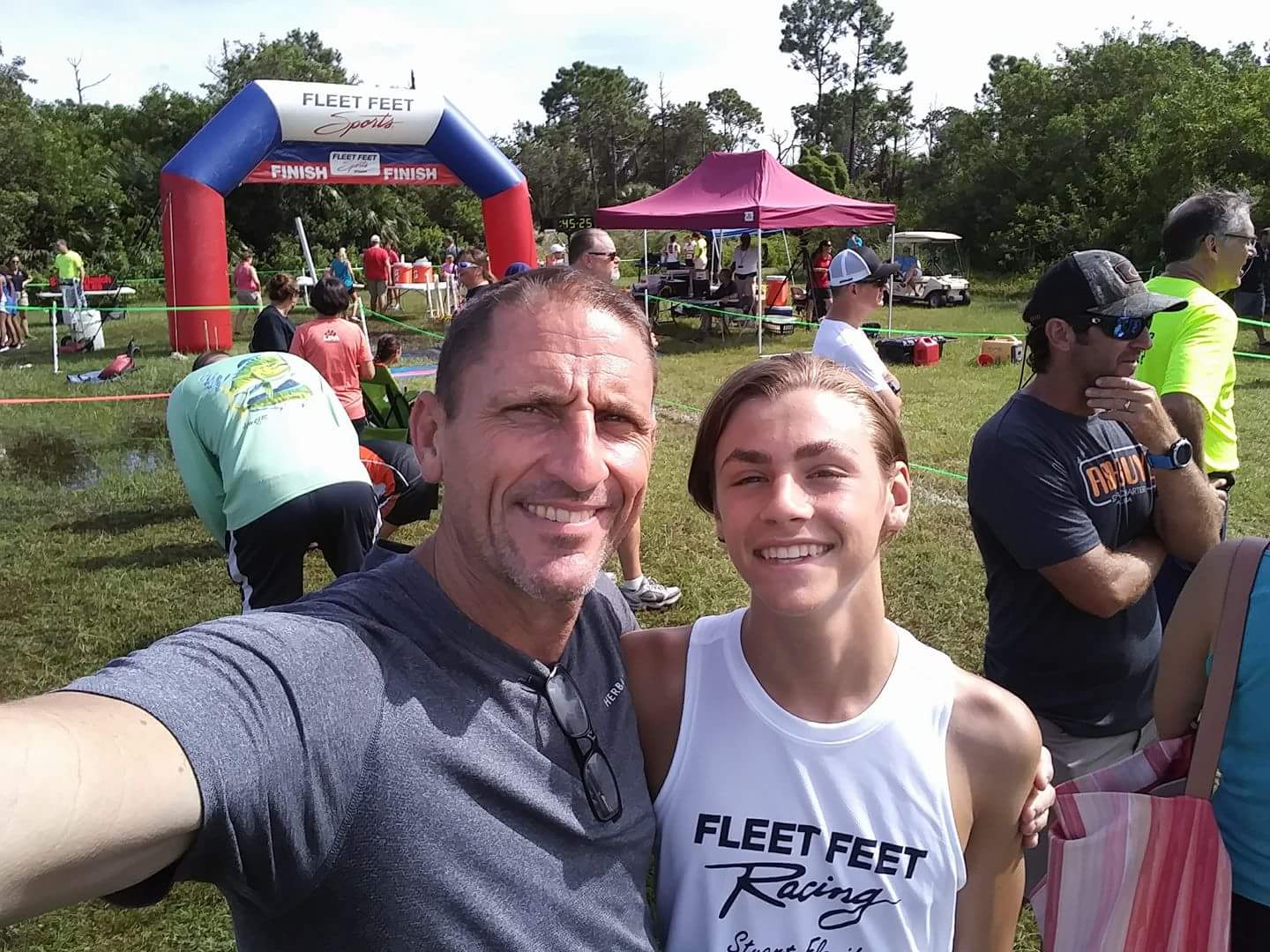 Clark and Brock Glover~
Showing their support at the Fleet Feet Cross Country Invitational!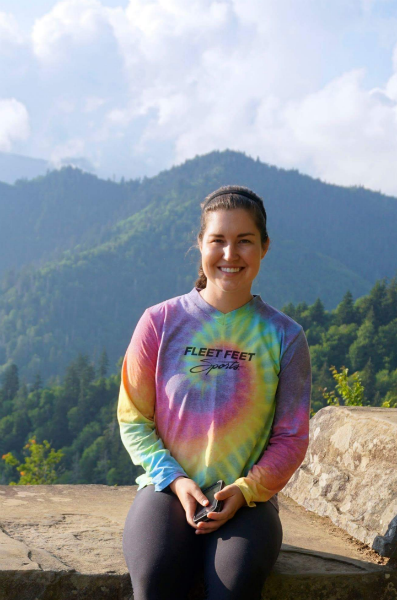 Jenny McBride~
Traveling the country in her awesome Fleet Feet tie dye!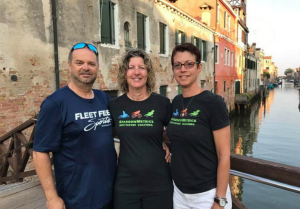 Leo Bondi, Cristina Bondi, Lynn Luisi ~
Showing their Fleet Feet love in Italy!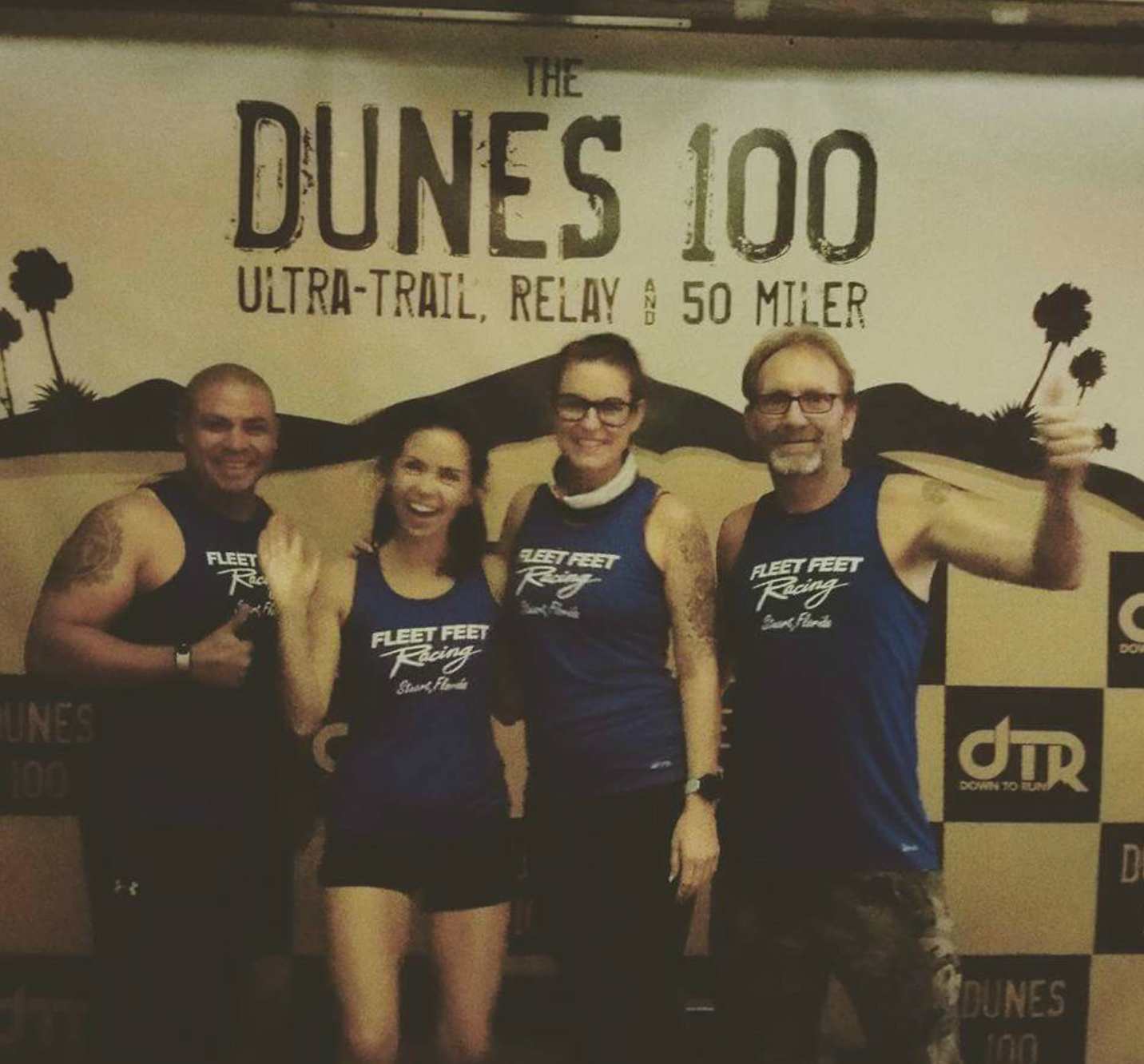 Run John Run, Stephanie O'Neill, Taylor Johnson and Wayne Powell ~
Dunes 100!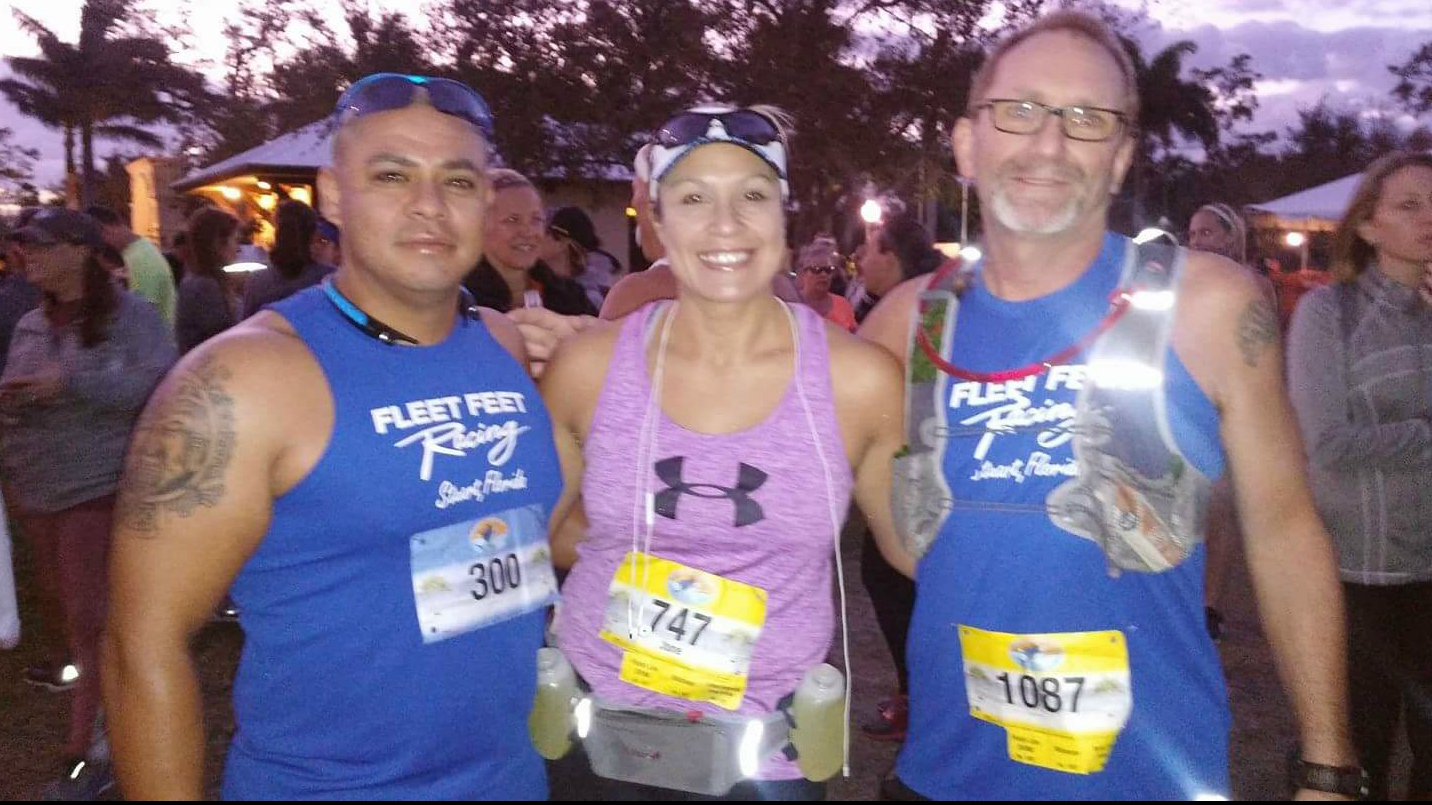 Wayne Powell and Run John Run ~
Running the Treasure Coast Marathon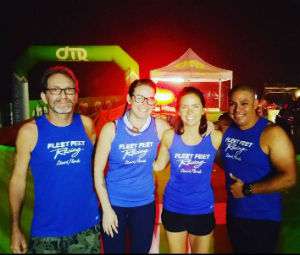 Wayne Powell, Taylor Johnson, Stephanie O'Neill and Run John Run ~ 
Hanging out at the Down to Run 100 Mile race!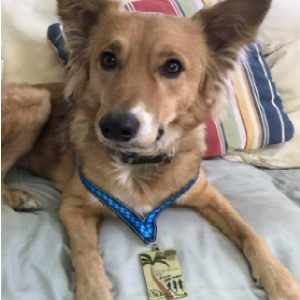 Peaches ~
Misti Guertin's dog sporting her Run for your Heart race medal!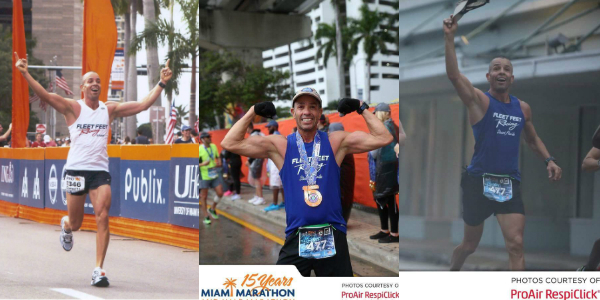 Steve "The UpsGuy" Cortez ~
My very first marathon, 7 years ago at the 2010 Miami Marathon. Rocking the same gear as 2017. Fleet Feet racing singlet, Brooks shorts and Saucony Guide's. Al and Susan Hastings got me all set, for that race. And now Edgar and Carolyn Perkins are continuing the tradition of preparing runner's to achieve their goals. Thanks so much, Guy's.
#FleetFeetStuart
 Steve "The UpsGuy" Cortez ~
Thanks for showing your support for our store!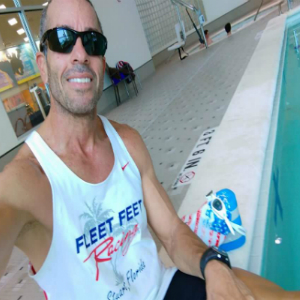 Steve "The UpsGuy" Cortez ~
 Showing off his Fleet Feet Racing shirt at the pool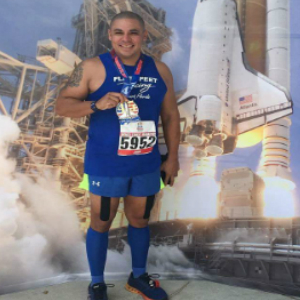 "Run John Run" ~
 Showing off his metal at the Space Coast Half Marathon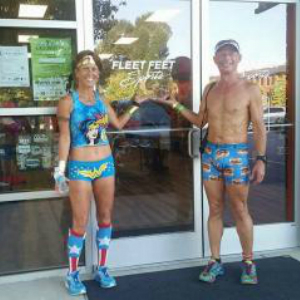 Janet Napolitano and Randy Sroczynki ~
 Hanging our at Fleet Feet Chattanooga,
 showing off their attire for the Ironman Chattanooga Underwear Run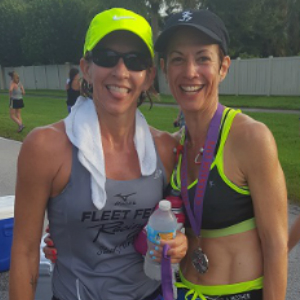 Nikki Hightower and Lynn Luisi~
 Annual Cherish Life 10K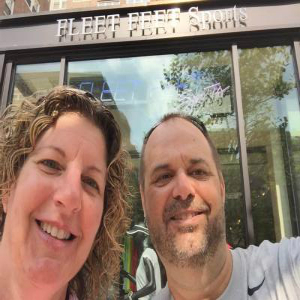 Leo and Christina Bondi ~
 Hanging out at Fleet Feet in DC~ August 2016
 Thank you for the shout out!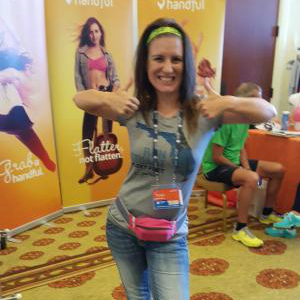 Tina Harward ~ UltrAspire
Look who we found in Huntington Beach CA
 Fleet Feet Conference 2016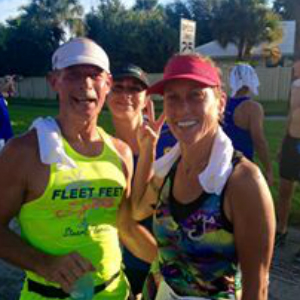 Randy Sroczynski ~
 Cherish Life 10K 2016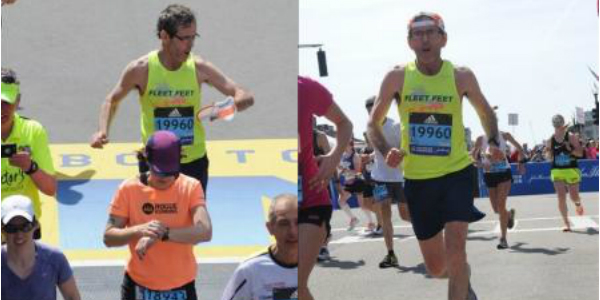 Stephen Curet ~
Boston Marathon 2016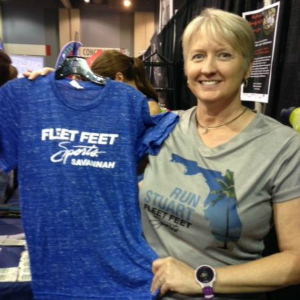 Jolene Morgan ~
Savanna Rock and Roll Half Marathon 2015