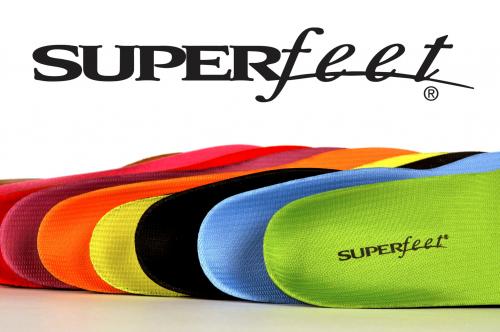 One of the benefits of working at Fleet Feet Stuart is having co-workers that will tell you when it is time to let go of your favorite arch support insert.  There are four signs to determine if it is time to be re-FIT.
1) If any of the plastic on the bottom is slightly white or looks like it is bending then it is time to replace.
2) Does the medial arch support look worn?  
3) Are you starting to wear through the top covering?  I love that my footprint is embedded on the top of my Superfeet insert because I feel that I have earned that indentation.  But, it is time for me to invest in a new pair.
4) And last but not least - if you can't read "Superfeet" or "Spenco" anymore on your insole - we look forward to seeing you soon!