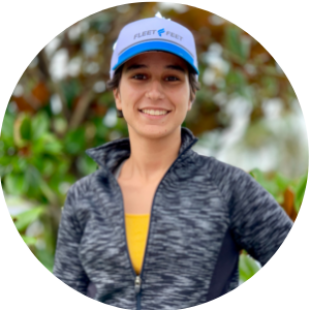 ---
Sarah joined the Fleet Feet Stuart team in 2019. She has ran a few 5K races, but competitive swimming holds her heart-strings. She has begun exploring the world of open-water swimming, and is learning how to happily co-exist with the Indian River Lagoon manatees who like to tease her on training swims.
Sarah graduated from Jensen Beach High School in 2018, and now attends Indian River College (IRC). She is enrolled in the Biology program and hopes to gain entry into a pre-med program. She is a certified EMT, and when not at Fleet Feet or IRC, she is a PCT at Cleveland Clinic (formerly Martin Memorial Health Systems).
Sarah enjoys traveling, and a variety of crafts, especially wood burning.
---