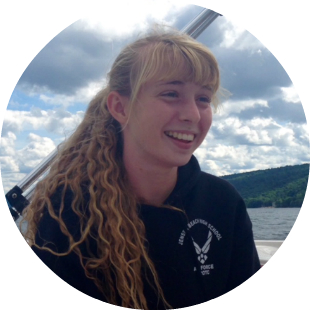 Kellie is a Stuart native and began working at Fleet Fleet three years ago while in high school, where she ran track and cross country. Kellie is now in college and the entire Fleet Feet team enjoys having her work in the store when she is home on break.
Kellie is a dual citizen, having both U.S. and Danish citizenship. Her favorite travel spot is Oslo, Norway. Though very cold, Kellie loves the country's beauty, its environmental-friendly stance, and the people who live there.
If you ever need a personal stylist, Kellie is your gal. She loves to shop online and is a pro at picking out clothes, jewelry, and accessories to create a chic fashion statement.
Fleet Feet customers benefit from Kellie's running and product knowledge, as well as her insights on the Stuart hot spots not to be missed, her favorite being the Blue Door in Downtown Stuart.