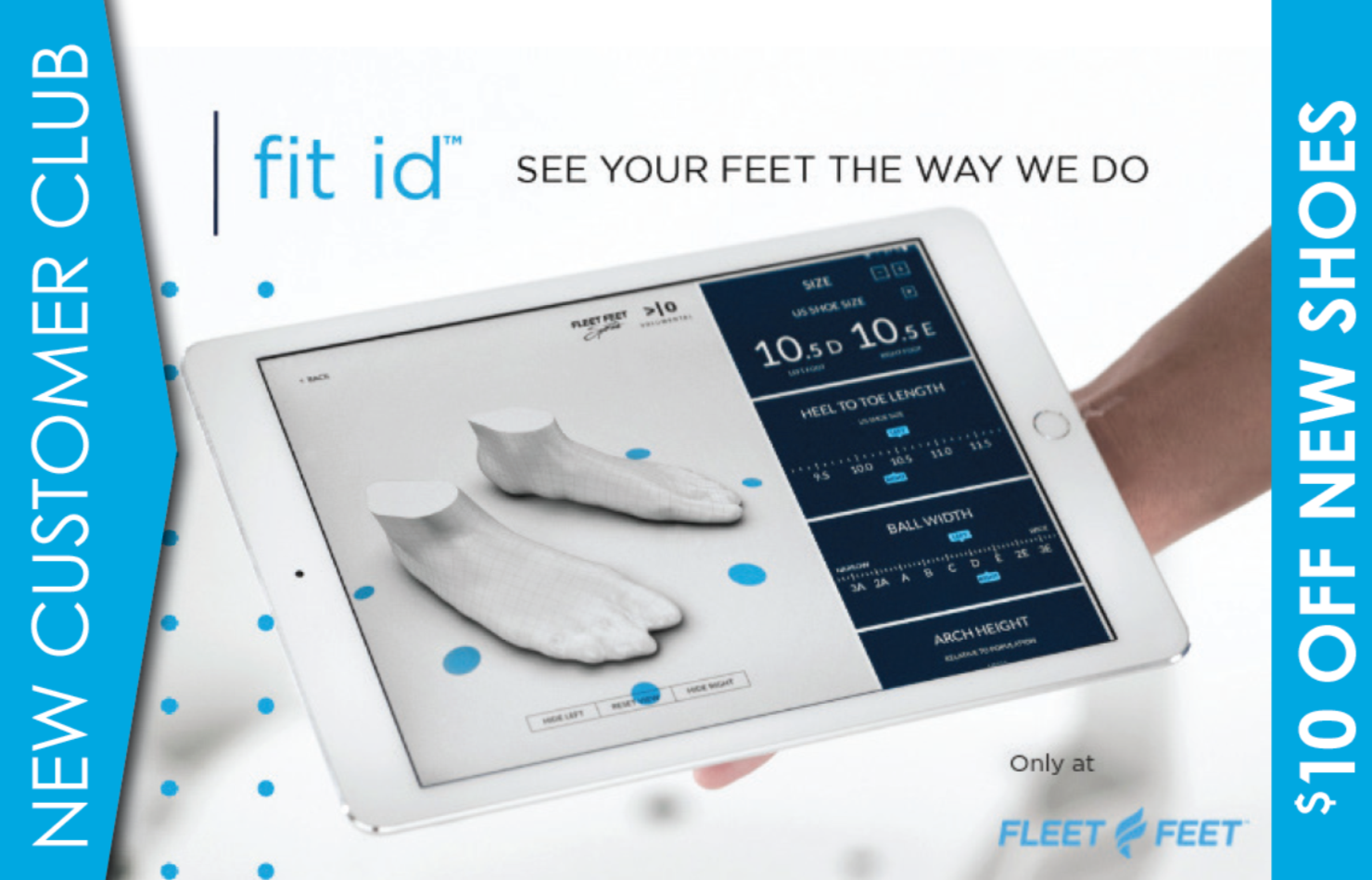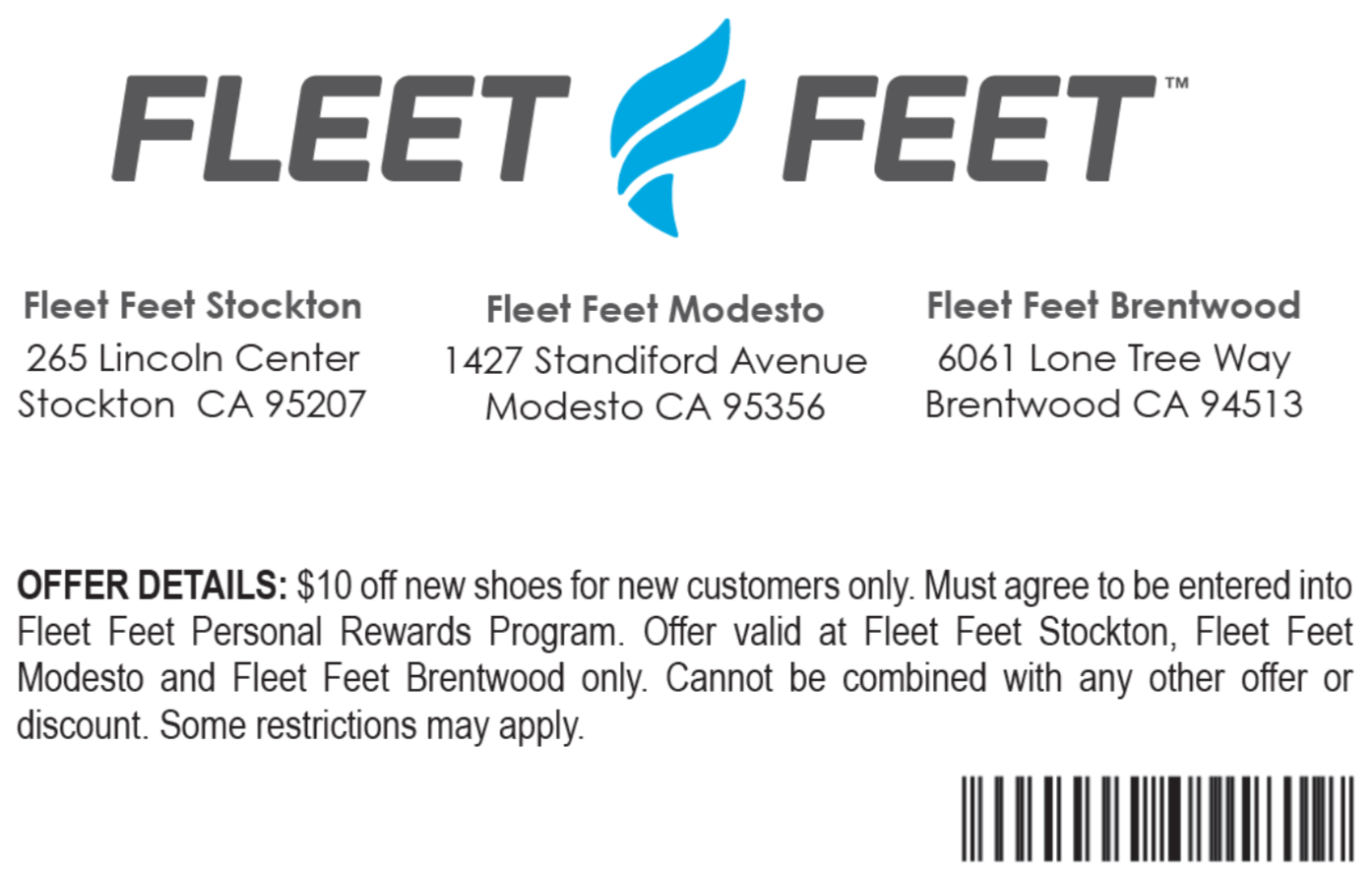 Welcome to our NC CLUB (New Customer) page. Thank you for giving us the opportunity to properly fit you for your active lifestyle needs. If you have never been fit for a pair of shoes from Fleet Feet Stockton or Modesto, just print the coupon above  or show on your smart phone for $10 off your first footwear purchase. 
Our fitting process takes footwear to the next level. We guarantee your purchase with our 100% FIT GUARANTEE. Fleet Feet is committed to finding the right FIT for our customers. If for any reason you are not satisfied with an item you purchased from us, you may return or exchange it at any time, with or without a receipt. We won't rest until we find the right solution to your needs.
It was great to have my feet measured accurately and observation of how I walk and run to find the best fit shoe and orthodics for my needs. I liked the selection of running shoes as well as available colors. The customer service and expertise were fantastic! I'll be going back without a doubt and have already told my friends and family they need to go to Fleet Feet  as well. - Sylvia Gamez Chin
I like the fact that you actually fit your customers correctly to insure that they are purchasing the appropriate shoe for their foot. The staff listen also to what the customer is shopping for. You provide the type of service that is difficult to find these days. Keep up the good work. - Marie Sneed
Your service was unlike any other that I've seen in recent years for purchasing shoes. Your service personel was very courteous and professional. Everything was done for us. A very nice young lady attended to our needs in choosing the proper high school track shoes. She measured my daughters foot for width as well as length which one does not see done very often these days in the athletic shoe sales industry. And the shoes were not so pricey either to warrant that extent of customer service. Then she had my daughter actually run in them to access what the comfort level might be in a competitive environment. So that is what I call full service. My daughter is in her freshman year of Track & Field. So we'll be back for other purchases as well! - John De Herrera 
This is just a "smattering" of our RAVING FANS! Click the link below to see what our customers are saying about us!
Locations
Stockton
265 Lincoln Center
Stockton, CA 95207
M-F: 10am - 7pm
S: 10am - 6pm
Su: 11pm - 5pm

View Store
Modesto
1427 Standiford Avenue Ste. A
Modesto, CA 95351
M-F: 10am - 7pm
S: 10am - 6pm
Su: 11am - 5pm

View Store
Brentwood
6061 Lone Tree Way
Brentwood, CA 94513
M-F: 10am - 7pm
S: 10am - 6pm
Su: 11am - 5pm

View Store