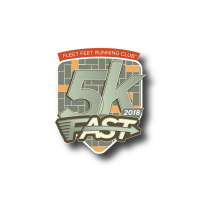 5k races have become the most popular road racing distance because they offer something for everyone. Completing the 3.1-mile distance is a great goal for novice runners and covering it with sustained speed is a challenge for more advanced runners.  Our 5k Fast Program is for experienced runners who have made the transition from completing to competing and who have been following a structured training program for at least one year.  Details on the 2019 program coming soon.


By participating in our 5k Fast program, you will...
Solve the 5K Puzzle.  

Our 5k Fast Program

 assemble pieces to create stride efficiency, 5k-specific "fast-twitch" endurance, aerobic endurance, versatile race pace efficiency, and post-run recovery and injury prevention.  

Be led by Experienced, Professional Head Coaching.  With over 20 years of experience in sports performance, our degreed and credentialed coaches have led 80% of advanced program participants to a Personal Record (PR) in a variety of distances. 
When you join our 5k Fast Program, you will...
join us for a Club meeting , TBD.  
perform track workouts on TBD.  
complete pace/tempo runs on TBD.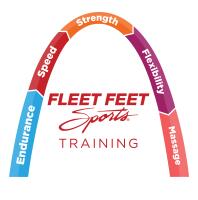 Take the first two steps of the Fleet Feet Training Arch and purchase the Fast 5k Program for $100 - two weekly coached group workouts.  Add 10 performance-enhancing and injury-reducing Fleet Feet group classes to complete the Fleet Feet Training Arch and pay $200 - along with the two weekly coached group workouts, you'll receive one weekly Functional Strength or Functional Flexibility group class.