"Only those who will risk going too far can possibly find out how far one can go."  - T.S. Elliot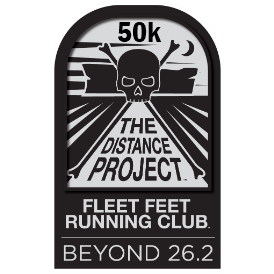 If you've ever completed a marathon and thought, "Well, that just wasn't long enough," we have good news!  The Distance Project is a 16-week group training program designed for runners who are motivated to move beyond the classic 26 mile, 385 yard marathon distance and to the 50k (31.1M) ultramarathon.  Members will learn how to adapt to the increased mileage, develop the ability to run while fatigued, and experiment with the different nutrition and hydration needs of the ultrarunner.
Whether your goal is to simply complete the distance or to achieve a personal record, The Distance Project will help you to achieve your goal!  Our coaches recognize there is no one-size-fits-all approach to ultrarunning and will design a training program based on your specific goals and focused on keeping you safe, healthy, and ready for race day.  This program will culminate with the Quivering Quads 50k on March 3rd, 2019.  (Race registration sold separately.)
Members of The Distance Project should have a solid marathon performance (or more) under their belts and experience with the critical base-building that is required for marathon training.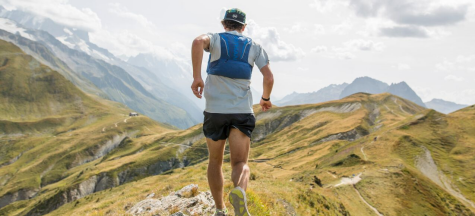 The program begins with a formal meeting on Monday, November 12th, 2018, at 6:00pm at our Des Peres location.   After that, program members are invited to the following weekly runs: 
Wednesday evenings, 6:00pm, mid-mileage runs at Lewis & Clark trail, off Highway 94 in St. Charles County
Saturday mornings, 7:30am, technical runs on some of St. Louis' hottest single track trails  
Sunday morning, 7:30am, long runs on some of the best, earthen paths in the area 
In addition to the weekly group workout, Distance Project participants will receive:
a personal, professionally designed, 16-week training program, including daily workouts
coach supervision and peer pace groups (walk/run and run) at each coached group workout  
weekly communications and support from our dedicated coaching staff
seminars and clinics on topics such as injury prevention, nutrition, and cross-training
affiliation with our extensive team of community wellness partners
discounts at Fleet Feet during the training period
unparalleled motivation and the camaraderie of fellow participants with the same training goal!
race day support, including a celebratory post-party
Fleet Feet Running Club gear
 If you register for The Distance Project Plus program, you will add a weekly Functional Strength or Functional Flexibility class to your training program.   These classes help enhance performance and reduce injury risk and are important ingredients to a well-rounded training program, as explained here.
Registration for The Distance Project is $224.  The Distance Project Plus program adds 16 performance-enhancing and injury-reducing Fleet Feet group classes and costs $336.