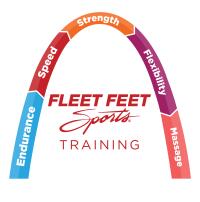 Functional Strength and Functional Flexibility are cross-training workouts designed with the specific needs of the endurance athlete in mind. Focusing on common areas of muscle imbalance and weakness, our classes use movement to boost performance, improve coordination, reduce the risk of injury, and, just as importantly, maximize the return on investment of training time. Classes are held at our locations in Des Peres and St. Charles.
Functional Strength | develop useful strength  
Functional Flexibility | restore and increase muscle flexibility and balance  


Purchase classes in bulk with our Package pricing.
Browse the complete class schedule.