It's our privilege to serve you. We're taking measures to keep you safe and healthy during your visit.
FACE MASKS FOR OUTFITTERS
EMPLOYEE TEMPERATURE CHECKS
COMPLIMENTARY FACE MASKS FOR CUSTOMERS
SOCIAL DISTANCING PROCEDURES AND MARKERS
HAND SANITIZER STATIONS THROUGHOUT THE STORE
ADHERENCE TO MAXIMUM OCCUPANCY RESTRICTIONS
DISINFECTION/QUARANTINE OF RETURNED/TRIED ITEMS
NO PHYSICAL CONTACT DURING OUR GREETINGS/FITTINGS
These measures will help us create a safe, responsible retail environment where everyone can shop and work safely.
---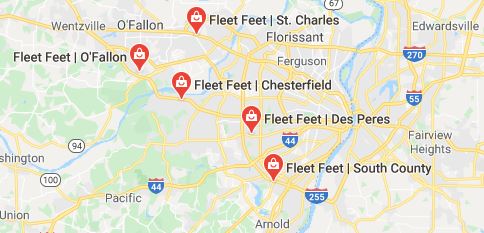 Curbside Pickup and Shipped Orders Still Available at All Locations
Call 855-588-2786 or visit fleetfeet.com and we'll help you find the shoes, apparel, and accessories that will help you move more comfortably. Place an order and choose to pick it up curbside or have it shipped to you.