Wrestling a Gorilla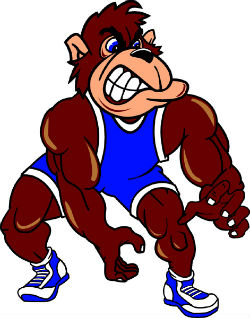 "Success is a little like wrestling a gorilla. You don't quit when you're tired. You quit when the gorilla is tired."  As we get into the grind of training towards our goals and mother nature dumps plenty of heat and humidity our way, it's easy to make excuses and slack off.  Persevering through it all makes the rewards that much sweeter, though.  When you're in the middle of that grueling track workout tell yourself that there's no place you'd rather be.  Okay, maybe you'd rather be on a beach with something cold and fruity to sip on, but that's not the path you've chosen.  Consistently taking steps towards your goals is what will allow you to achieve that which you had once thought impossible.  As the quote says, you don't quit when you get tired.  Put that goal in a choke-hold and hang on tight 'til it screams uncle.
---
Unstoppable 5K
The bombing of the Boston Marathon is a day that shocked and rocked the running community.  With several members of the FLEET FEET St. Louis staff and Racing Team participating that day, we felt a very tangible link to the events unfolding on April 15th.  The horrible news did not affect people we knew
of
, they were of runners we
knew
.  Almost as quickly as the dust had settled, the running community stood resolute to help those who had their Patriots Day festivities taken from them.  The One Fund was created to assist those effected by the bombing.  In an effort to help The One Fund's administrators have all of the funding required to assist those in need, FLEET FEET Sports has re-branded the 2013 edition of its Opening Act 5K to the
Unstoppable 5K
. Profits from and donations to the event will be donated to The One Fund.
We would love to see our FLEET FEET Racing Team out there to help support our brothers and sisters in the running world.  Stop by the FLEET FEET bus to enjoy a tailgate after you prove just how unstoppable we are.  See you Sunday.
---
Training Center Testing
Take much of the guesswork out of your goals.  The FLEET FEET Training Center has both Resting Metabolic Rate Testing and VO2 Max Testing.  Visit the
Training Center webpage
to learn more and make an appointment to find out exactly how many calories you should be eating each day or determine your individual heart rate training zones.  Focus your training and achieve your goals!
Good luck and happy racing!
Coach Cary