Getting the right gift for Father's Day can be a challenge. How many neckties or BBQ tongs does one man really need? Now is the time to think outside the box. Look beyond the conventional. It's time to give dad something he might not get for himself. If your old man likes running, have we got a gift for you!
Marathon training!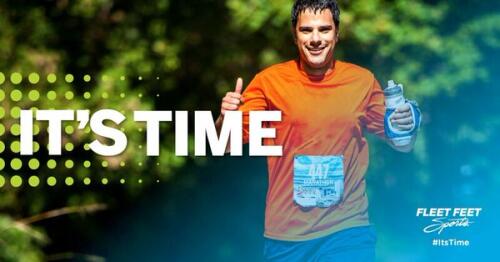 Marathon training, you say? 
Yep, marathon training! 
When we were kids, we believed our dads could do anything. They were Superman in jorts, crew socks, and sandals. Now is the opportunity to let your Superman showcase just how awesome you know he is.
 Hence, marathon training! 
So why should dad run a marathon? Sure, I could spout off a bunch of clichés. Marathon training is good for their health. The sense of accomplishment is very rewarding. Training for a marathon is inspirational and can help others shoot for the their dreams. Yada yada yada. But you know all those already. Let me give you a few other reasons why dad should run a marathon—reasons you won't find in a brochure. 
Mom | As the tried and true saying goes, "If mama ain't happy, ain't nobody happy." (The little known subsequent line is, "If papa ain't happy, ain't nobody care.") Getting dad up and out the door early on a Saturday morning means that mom gets the whole bed to sprawl out and sleep in. This is doubly good for you. First off, mom will be happy because she's well rested. Second of all, dad will be up and gone early, meaning you can sleep in, too. He's getting healthy and everyone else gets some extra rest. I call that a win-win situation. 
Comedy Hour(s) | We all know about corny dad jokes, right? Here's an opportunity for dad to share his witty commentary on all things for hours at a time—with his training partners. Dad can run for mayor of the training team as he works the group like they're voters at a convention. Being around runners who understand his humor will help him feel appreciated for being the funny guy he knows deep down in his heart he is. This is also something that gets taken off mom's plate. I know my wife thinks the worst thing about me is that I think I'm funny (and I am).
Stocktons Are Cool | Marathon running is the last bastion in which dad can be cool wearing short-shorts. NBA Hall of Famer John Stockton was the last player to successfully pull of this look in basketball, and dad (for some reason) is holding on to it. In marathon training, dad can still wear the Stocktons unapologetically—getting the urge out of his system—rather than wear them as he picks you up from your friend's house.   
Beer | There's beer at the finish line. If dad loves an ice cold beer after cutting the grass, imagine how amazing one will taste after running a marathon. Need I say more? 
Super Hero | Our dads are our superheroes. They may annoy us at times or drive us crazy on occasion, but at the end of the day, they're our heroes. By training to support a cause, dad can be a superhero to thousands of others as well. There are so many charities from which dad can choose. For example, the Fleet Feet St. Louis Training Team partners with St. Jude's Research Hospital. This is just one of many ways for dad to help others. 
All kidding aside, we all have people in our lives who do nothing but give of themselves. They always put themselves and their goals last. With Father's Day coming up, a gift of marathon training is a great opportunity to give back to those who've given so much to us. Happy Father's Day!
Learn more about Marathon training »
---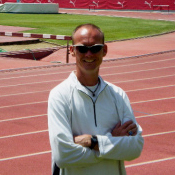 Tim Cary is Head Track & Field and Cross Country for Lindenwood University at Belleville and the former Fleet Feet Assistant Training Manager.  Over his more than two decades of coaching, Tim has coached athletes to three national team championships, five national individual championships, two national records, and numerous All-American and All-State honors.  Click here to subscribe to our blog.