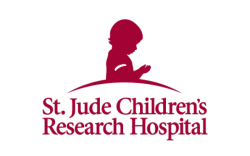 The St. Jude Memphis Marathon, which raises funds for St. Jude Children's Research Hospital, will be run on December 1st.  75 members of the Fleet Feet Running Club will be participating as members of Team Fleet Feet STL.  Many St. Louisans will be participating as members of other teams, as well, including Team Aching Arches, which is sponsored by O'Fallon's Back Pain Center.
In 2017, Team Fleet Feet STL raised $85,810 for St. Jude, ranking 11th nationwide.  The fundraising goal for 2018 is $100,000.  Last Friday night, in pursuit of that goal, Team Fleet Feet STL and Team Aching Arches worked together to host a trivia night at Barat Academy.  Fun was had by all and a total of $16K was raised!
To all who participated in, volunteered for, or donated to this event, all involved with St. Jude thank you for your efforts.  If you would like to make a donation to this worthwhile cause, please click here to donate to Team Fleet Feet STL in the name of captain Don Albert or click here to donate in the name of Team Aching Arches captain Dr. Ryan Brinker.