When creating a training plan, a coach makes a bunch of assumptions. The longer the training cycle, the more assumptions are made. How will the athlete adapt? Will the weather cooperate? What if the athlete gets sick? Or hurt? Having a coach available to adjust training as needed is what makes joining a training group invaluable. Whether your goal is a 5K, a half marathon, or healthy living, having a knowledgeable coach on hand is an athlete's best recipe for success.
I often write out training in pencil. No, not because of uncertainty or lack of confidence. Writing a training plan in pencil simply makes it easier for me to adapt training to issues as they arise. A pencil can be a coach's best friend.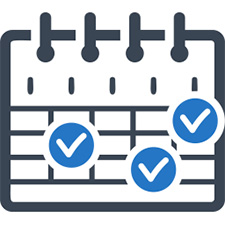 For instance, if you pull up a 16-week training plan online but come down with a nasty cold in week 6, how do you adjust your training? Do you "re-do" week 6? Do you skip it? What if the same illness occurs in week 12? The correct answer will be different for each athlete. A coach can help you know what the right choice is for you. 
There are innumerable obstacles that can derail even the best training plans. Having a coach to help adjust training and keep an athlete on track can mean the difference between success and failure. It's human nature to focus on the issue at hand. Unfortunately, looking at a problem doesn't make it go away. In fact, if you spend too much time focusing on the hiccups that occur, they become too big to handle mentally and emotionally. Each minute you spend focusing on the problem is time needlessly wasted. A coach can eliminate the worry and guessing and help you navigate troubles as they come. He won't always tell you what you want to hear, but he will tell you what you need to hear. Having an educated person close enough to the situation to care but removed enough to see the forest through the trees is a recipe for success.
Now is an opportune time to start looking for a program to help lay the foundation for future success. Finding the lowest bidder isn't the way to invest in your dreams. Online programs and apps are nice, but if you really want to be successful, join a proven and successful program. You deserve it. 
Good Luck and Happy Racing!
Coach Cary
---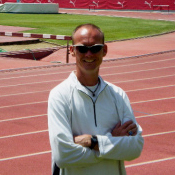 Tim Cary is Head Track & Field and Cross Country for Lindenwood University at Belleville and the former Fleet Feet Assistant Training Manager.  Over his more than two decades of coaching, Tim has coached athletes to three national team championships, five national individual championships, two national records, and numerous All-American and All-State honors.  Click here to subscribe to our blog.