You know that person.  The one who improved his or her health.  Overcame challenges.  Raised money for charity.  Rallied communities.  All through running.  Mizuno has partnered with Fleet Feet Sports to recognize five inspiring St. Louis runners.  Grant Brady is one of those inspiring runners.  Here is his story, as submitted by his father: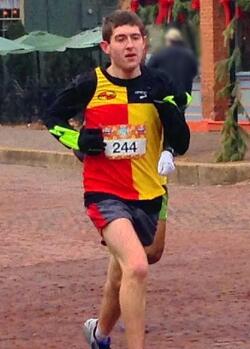 My son Grant Brady is about to celebrate his 4th year of running.  At age 19, he is using running to help him work through his autism disability every day.  Grant discovered running 4 years ago; first walking our dog and then one day starting to run with her.  Up until then he never enjoyed participating in any type of sport.  
Running has given him so much confidence over the past couple of years and has helped with both his focus and his socialization.  He creates his own training schedule each week and rubs 5K races throughout the year.  He wears out running shoes about every three months as he continues to increase his long runs, hill training, and speed work.  
He has had a long journey dealing with autism since he was 2 years old.  Watching him have fun running and learning to be competitive has inspired many that know him.  He once said that running makes him feel normal; being among other runners at the events gives him a feeling of belonging.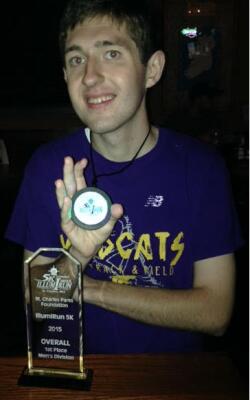 Grant has won or placed 2nd or 3rd in his age group in lot of races over the past two years.  He has some lofty goals, including turning professional some day, and is very committed to a strict schedule that will help him progress.  His efforts will surely continue to inspire other people with autism and their families.