At the beginning of August, Fleet Feet Sports launched The Power of Running initiative, a celebration of running together, running for good, and running to inspire. Throughout August and September, Fleet Feet St. Louis and our sister stores across the nation showcased the many good things that runners bring to their communities. Here's how the runners of St. Louis made an impact:
Each weekend over the past few months we partnered with one of our vendors to donate a portion of certain sales to Kingdom House, a terrific local charity that helps the poorest of St. Louisans achieve self-sufficiency. In many cases customers added donations to those offered by Fleet Feet, Addaday, adidas, Asics, Balega, Nathan, New Balance, and Superfeet. The Power of Running for Good resulted in a $2500 donation to Kingdom House.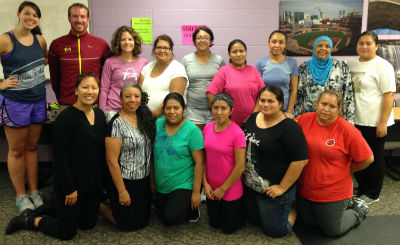 The Power of Running Together was evident over the course of three weeks when we partnered with Brooks to re-brand our Sunset Social Runs as Power Hours. Each of our six stores hosted a Power Hour in which our communities were invited to join together and answer the question, "Which one can log the highest number of miles together in a single hour?" We are proud to report that St. Louis topped the nation (and South County was the top-mileage store.)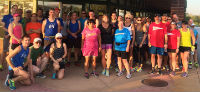 The Power of Running to Inspire is unquestionable. We invited members of the community to tell us about a person who uses running to improve his or her health, overcome challenges, raise money for charity, and/or rally their communities. We will be sharing our most inspiring nominees in upcoming newsletters. 
Thank you to everyone who made this campaign a success. Our donation would not have been possible without your kindness. The spirit of what we do was shown through your participation in our Power Hours. And the ways in which running can be used to inspire others was made clear in your nominations. The campaign may be over, but what The Power of Running for good, together, and to inspire is infinite!