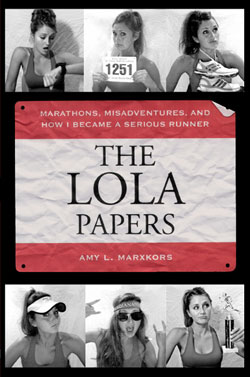 The Lola Papers will be released on April 10th and we're celebrating with 3 evenings of book signings!
Join us on April 10th (St. Charles), 11th (Fenton), and 12th (Chesterfield) for our 3-day book release party for The Lola Papers. Meet author Amy L. Marxkors (a.k.a. Lola), enjoy a fun (and humorous) presentation by the author, and get your copy signed by "Lola" herself!
The book signings will be held in conjunction with the FLEET FEET Sunset Social Runs. Note the special 7:00pm start time for the Social Runs on the nights of the book signings!
Dates:
Tuesday, April 10th, St. Charles
Wednesday, April 11th, Fenton
Thursday, April 12th, Chesterfield
Schedule of Events:
5:00pm - Meet-and-greet with Lola and book signings
6:30-6:45pm – Author presentation
7:00pm – Social Run
The Lola Papers Editorial Review:
"Amy Marxkors' The Lola Papers are amazingly insightful and thought-provoking." –
John L. Parker, Jr., author of Once a Runner and Again to Carthage
It wasn't supposed to be a big deal. She wanted to run faster. He could give her a few pointers. Instead, a simple request for training advice turned into a year of high-intensity coaching, unexpected adventure, unlikely friendships, and the realization that life, like the marathon, isn't about the finish line. It's about what you learn along the way.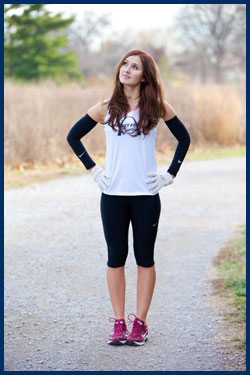 Through the journal of Lola, a nom de plume created to embody the spirit of all runners, author Amy Marxkors chronicles her journey into the strange world of distance running—and the surprising self-discoveries she makes along the way. From blown workouts to big races to training runs with her coach, the unforgettable Mr. Speedy Pants, she highlights the unique experiences of the endurance athlete, revealing wisdom and strength that reaches beyond the sport and into life itself. Dedication. Fatigue. Failure. Victory. Monotony. Adventure. Sorrow. Joy. Redemption. And the unshakeable determination to keep going.
Humorous and endearingly candid, The Lola Papers reveals the universal truths and profound humanity hidden in the miles, showing that sometimes the greatest gift in life is getting more than what you bargained for.
Visit www.TheLolaPapers.com.
Check out The Lola Papers on Facebook and Twitter.