There's a saying that "Together Everyone Achieves More." It's a nice little quote that just happens to spell out "TEAM." But is running a team sport?
The concept seems odd to many. A large percentage of the population looks at running as a solitary endeavor. After all, no one can run the miles for you. This is true, but the idea that running is solely for the individual eliminates one of the greatest aspects of the sport: being part of a team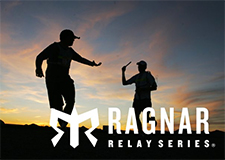 The team aspect of running is growing through many avenues.  The RAGNAR running group is a vibrant, fun-loving community that continuously claims new participants. These long distance relays may be the fastest growing segment of the running population. With many new long distance team relays popping up over the last couple of years, we are given more opportunities to bond with our running buddies in new ways (usually crammed in a van as one big, sweaty, stinky mess). Relays provide an esprit de corps around which runners can rally and share their love of the sport with other like-minded people.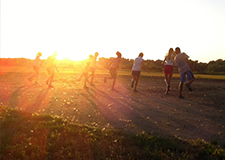 The idea of team running has also been a catalyst for the resurgence of American distance running in the international scene. Distance runners are forming teams and training camps to create competitive, positive, and motivating environments in which each person helps the other improve. As the saying goes, iron sharpens iron. When the best get together to train, they help push each other to levels they could not have reached alone. It's this group training, this team atmosphere, that makes summer running camps so popular and effective. Running camps for high school and collegiate runners are a fantastic way to discover ability, break through plateaus, improve as a runner, and meet other runners determined to do the same thing.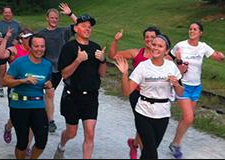 Group training for road races has also grown exponentially over the past decade or so. Social accountability and a team atmosphere has helped countless runners achieve dreams that previously seemed unattainable. Teammates help us be stronger than we are on our own; they hold us up and push us on. Our pace groups become our family. Through our shared experiences, we grow and learn more quickly than we would in solo efforts.
So, yes, running may be an individual event, but it is best shared with a team. Teams give us a community that understands our funny little quirks, because the very things that make runners unique also make us brothers and sisters in pavement. Finding a posse of people who have been there and understand what we're going through is a treasure indeed. Our teammates understand when to push us, when to console us, and when to celebrate with us. FLEET FEET can help you find your team, whether it be through one of our many training teams, social runs, or cross country camps. Come join the fun!
Good Luck and Happy Racing!
Coach Cary
---
Tim Cary is FLEET FEET's Assistant Training Manager, coach of the FLEET FEET-sponsored Runnababez Elite team, and manager of the FLEET FEET Racing Team.  Over his 20 years of coaching, Tim has coached athletes to three national team championships, five national individual championships, two national records, and numerous All-American and All-State honors.  Click here to receive Tim's weekly article via email.