SLTC Frostbite Series 15K/3M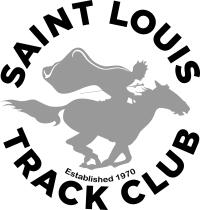 We've got a great reason for you to get out in the cold weather this winter!  Whether you're training for a big spring race, looking to burn a few holiday calories, or just in need of some fresh air and great company, the Saint Louis Track Club's 

Frostbite

 Series offers something for everyone.  The five part series is held in Forest Park every other Saturday from December 10 through February 4.  Participants can choose the long (12K to ½ Marathon) or short (3K to 4M) course for the series.  Long course walkers start at 8:30am and all others start at 9am from the Forest Park Visitor's Center.  Runners and walkers of all abilities are welcome. 
The final race of the series will be held on Saturday, February 4 and will feature a choice of a 15K or 3K course.  Ribbons for each individual race will be presented to the top three finishers for ages 12 and under, 13-14, 15-16, 17-19, 20-24, 25-29, 30-34, 35-39, 40-44, 45-49, 50-54, 55-59, 60-64, 65-69, and 70+.  Individual race registration is $15, or $13 for SLTC members, on race morning.  See the event 

flier

 for more details.