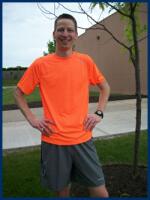 High performance? Check. Environmentally conscious? Check. Lightweight? Check. Really, really lightweight? Double check.
Saucony's line of Hydralite shirts, tanks, and singlets was designed for St. Louis heat and humidity. Their signature grid fabric construction wicks away moisture and maximizes breathability for a noticeably lighter feel on even the hottest, stickiest days. Made from 50% recycled fabric, Hydralite weighs only 100 grams per yard!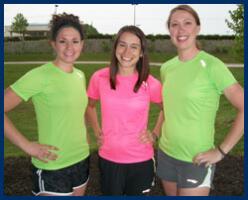 Seriously, this is stuff is cool. (See what we did there?)
Hydralite Short Sleeve (Men's and Women's, $29.99)
Men's available in Element, White, and Vizipro Orange. Women's available in Nimble
Green and Vizipro Pink.
Hydralite Tank (Women's, $24.99)
Available in White.
Hydralite Singlet (Men's, $24.99)
Available in Navy and White