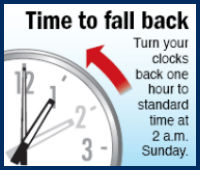 Are you a safe night runner? Check out these night (or early morning) running tips and remember: Be seen. Be safe.
Wear bright colors and reflective gear. When running in low light or in the dark, the flashier the better.
Accessorize! Clip on flashing LEDs, headlamps, and reflective bands to make yourself visible to oncoming traffic and other pedestrians.
Run against traffic. Not only does this make it easier for cars to see you, but it will give you a chance to get out of the way in case they don't.
Obey all traffic laws and use extra caution when crossing intersections. Stopping for a second to look in all directions for cars won't hurt your pace and can save your life.
Skip the headphones. Reduced visibility demands heightened awareness.
Keep I.D. on you at all times. (Check out our super simple, snap-on FLEET FEET I.D. shoe tags.)
Make Fido visible. Don't forget to brighten up your four-legged running buddy with an LED or reflective collar.
Run with your cell phone. Lightweight accessory belts make it easier than ever to carry your stuff with you.
Stay on well-lit paths and sidewalks. It just makes sense.
Run with buddy or in a group. It's more fun anyway.