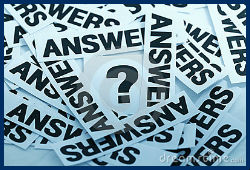 Running is about...
Wow, talk about lot to chew on in three quick words.   The longer I'm involved in running, the more varied and interesting the responses I hear to this beginning.   Being a part of the Racing Team has opened up countless more answers and inspiration for me.  This past weekend's St. Patrick's Day holiday put racing on the agenda throughout the country.  As a result, I have many more FLEET FEET Racing Team results to process, names to learn, and stories to hear.  Reading through the comments submitted by team members along with their race results caused me to wonder what is running and racing is all about.
Racing is both different and personal for each and every person.  Many of us run, but the step of lining up on the starting line of a race brings out some fascinating stories.  Stories like the 70 year-old grandmother who's decided to start running so she can race with her grandkids.  Or the teacher who runs the race for their student who is battling cancer.  Or the daughter who started racing with her mother to help them both live a healthier lifestyle.   Or the FLEET FEET Training Team member who has a marathon on their bucket list.  The reasons and stories for racing are as numerous as the people who line up to race.  By my quick estimate, that's over 12,000 people in the St Louis area just last weekend.  
We want to help you; get to know you; be a part of your reason to race.  I was fortunate enough to meet a bunch of team members at the Run For The Helmet race in Cottleville.  Thank you to everyone that stopped by the bus.  For those of you that haven't yet joined us, pick a race and go to it!  The weather will turn (I promise) and it'll be time to add your reason to what r is about to you. 
Good luck and happy racing.

Coach Cary