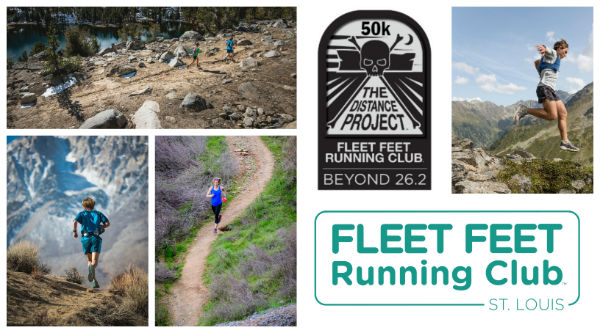 "Only those who will risk going too far can possibly find out how far one can go."  - T.S. Elliot
If you've ever completed a marathon and thought, "Well, that just wasn't long enough," we have good news!  The Distance Project is a 16-week group training program designed for runners who are motivated to move beyond the classic 26 mile, 385 yard marathon distance and to the 50k (31.1M) ultramarathon.  Members will learn how to adapt to the increased mileage, develop the ability to run while fatigued, and experiment with the different nutrition and hydration needs the ultrarunner.
Whether your goal is to simply complete the distance or to set a personal record, The Distance Project will help you to achieve your goal!  Our coaches recognize there is no one-size-fits-all approach to ultrarunning and will design a training program based on your specific goals and focused on keeping you safe, healthy, and ready for race day.  This program will culminate with the Quivering Quads 50k on March 3rd, 2019.  (Race registration sold separately.)
Come join us on Monday, November 12th, at 6:00pm at our Des Peres location for an informational meeting.  Training begins Wednesday, November 14th.