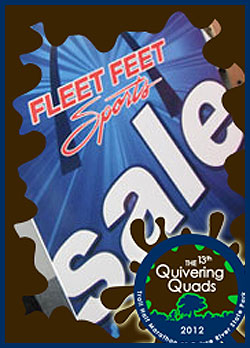 What better way to celebrate one of our most popular races than with a sale? Stop by the stores this Thursday through Sunday for our Quivering Quads Sale and receive 30% off winter apparel and 50% off sale-rack triathlon and sale-rack summer apparel.*
Good luck to all the QQ runners!
*All discounts off original prices. Sale does not include 3/4 sleeved tops, capris and sport bras.