Today, we're excited to announce that we've "gone live" with our new website and a new newsletter template that will help you find all the useful stuff on our new website.  Gone are separate newsletters from our Retail, Training, and Race Productions teams.  The new Fleet Feet Flyer newsletter, which will usually be emailed at 10am on Wednesdays, now has it all!  If you're not on our email list, click here to sign up.
In the top section of most newsletters you'll find articles by our world class bloggers, Amy Marxkors, Tim Cary and Jen Van Allen.  Amy is a former Fit Professional at Fleet Feet St. Louis and the author of The Lola Papers: Marathons, Misadventures, and How I Became a Serious Runner and Powered by Hope: The Teri Griege Story.  Fleet Feet's Assistant Training Manager, Tim Cary, has been coaching for over 20 years and has coached athletes to three national team championships, five national individual championships, two national records, and numerous All-American and All-State honors.  Jen Van Allen spent the past six years writing for Runner's World magazine, has authored three books on training, and has another one coming out in January 2016.  Their expert information and insights will never steer you wrong.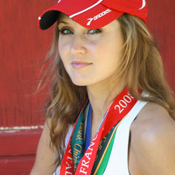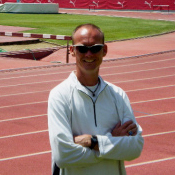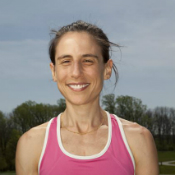 Below each week's newsletter articles you'll find six buttons that take you right to the most visited sections of our website:
 Click this button to see some of the latest and most exciting products available at our stores!
 Every week we offer some great deals on gear or training opportunities or races - or all of the above.  Click this button to save!
 Our Training department offers 11 different training programs for runners of all ages and abilities.  Click this button and choose your next challenge!
 Our Training department offers 7 different classes and 5 different workshops; each intended to help improve your running.  Click this button and expand your horizons!
Click this button for access to our list of recommended races, our calendar including every race in the St. Louis area, and a helpful list of registration deadlines.  Check out our Upcoming Events calendar, too!
The Fleet Feet Flyers is our running and racing club.  Click this button to read the latest club news and to learn about upcoming events!
 
Last, but not least, we are proud to announce that we now offer online shopping for your convenience...and we're doing so in a manner that both enhances the service we provide to our customers and supports small business.  Our online shopping site includes not only gear available from Fleet Feet St. Louis, but also gear offered by other locally-owned Fleet Feet Sports stores across the nation.  Every time you place an online order via our website, your item will be shipped from a small, specialty running store.  Of course, no matter which Fleet Feet store delivers the product you desire, we'll be happy to assist you with an exchange or refund if it doesn't work out for you.  Click the button and take a look at the wide assortment of products we now offer!
If you have any suggestions or comments about the newsletter or website, please click here to email them to me.
David