There are currently hundreds of vendors offering approximately one hundred thousand different items for runners and walkers.  Day in and day out, our buying team, Brian and Erin, review those items and hand-select the ones that offer the best value for our customers in the areas of fit, form, fashion, and function.  Our New Product blog will keep you up-to-date on the latest products they're confident you're going to love.
---
For Everyone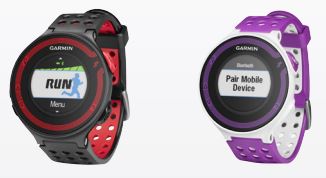 Garmin Forerunner 220 ($250) - This GPS watch has all the GPS basics...plus a built-in accelerometer for indoor use, a hi-rez color screen, vibration alerts, Bluetooth, a 10-hour battery, and more!  Pair it with one of Garmin's HRM straps ($60-$70) and get heart rate data, too.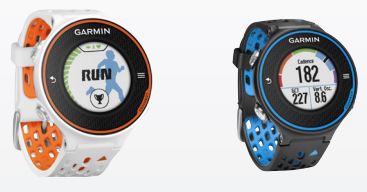 Garmin Forerunner 620 ($399) - The 620 is Garmin's best unit.  It has all the GPS basics...plus a built-in accelerometer for indoor use, a hi-rez color touchscreen, vibration alerts, Bluetooth, wifi, a 10-hour battery, and more.  Pair it with the new HRM-Run strap ($100 standalone or $50 with the 620) and get the basic heart rate features...plus recovery advice, running form stats, race predictions, and a VO2 Max estimate!
---
For Women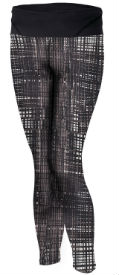 Brooks Infiniti Tight III ($75) - This tight is fitted.  We like it for the "invisible", back-zip, moisture-proof media pocket and chafe-resistant inseams. This tight moves with you on the run or on the go - all the while securely holding your important items.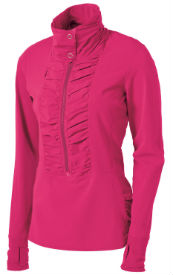 Brooks Infiniti Anorak ($120) - This cute pullover is highly water-resistant, windproof and breathable; three features normally found only in a jacket.  It is appropriate for three seasons and the cozy knit fabric at the thumbholes and neck make important contact points touchable.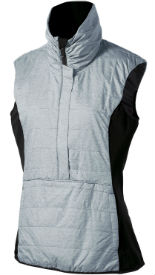 Brooks Adapt Vest ($110) - Finally, a vest that allows you to feel feminine!  The Adapt has a slim, form-flattering fit and a soft look.  It is made from a highly water- and wind-resistant shell fabric and has lightweight Thermacool fill.  Pair it with running tights or skinny jeans.
---
For Men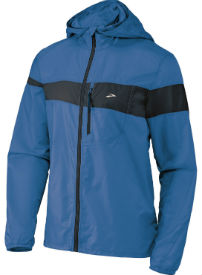 Brooks LSD Lite Jacket III ($85) -Windproof and water-resistant, this jacket weighs just 4.3 ounces - including the hood!  It even packs into its own pocket, making it a go-to piece for running, walking, and travel.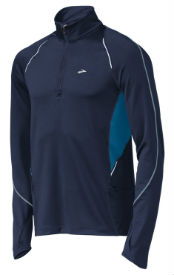 Brooks Infiniti 1/2-Zip ($75) - This handsome, mid-weight top can be worn as a middle layer or on its own, depending on outside temperatures.  Its sleek side pocket secures items and the front zip with inner storm-guard and a zipper garage allows you to regulate your body temperature with a quick change to the zipper location.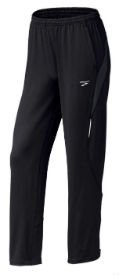 Brooks Vapor-Dry 3D Stadium Pant ($85) - This pant is relaxed and comfortable, just like the runs you'll experience in them.  We loved them because of their chafe-free design.  Named after the cooling Vapor-Dry 3D panels located in high-heat areas, these pants also have zippered hand-pockets and gusseted locking leg zips.